Dubai has been developing into one of the most important property centers in the world. With this in mind, you might be considering investing in real estate near you, but still have questions about the process. One of the most common uncertainties when buying a property is if the area is the right one to generate a remarkable profit; thankfully, districts with a promising future are abundant in Dubai.
In this article, we will look at the top areas for real estate investment in Dubai. From picking the most popular neighborhoods to the territories with the highest rental yield, here is everything we will cover:
1. What are the most suitable areas for investing in real estate in Dubai?
2. Which areas of Dubai offer the best rental yields for real estate investment?
3. How do you invest in real estate in Dubai?
4. What factors to consider when selecting an investment property in Dubai?
5. Why is real estate investment such a popular investment in Dubai?
6. What are the most attractive real estate investment options in Dubai?
7. How can Connect Property help you find the ideal area for investment?
1. What are the most suitable areas for investing in real estate in Dubai?
The real estate market in Dubai is one of the most prosperous in the world as it has grown a lot during the last few years. Because of this, investing in the real estate sector has become a popular option for domestic and foreign investors due to its great possibilities.
As stated by experts, there are special zones verified from an investment viewpoint in the real estate field. Under those circumstances, the analysis revealed that apartments and villas in Jumeirah Village, The Lakes, Emirates Hills, and Arabian Ranches are among the most searched areas in Dubai to buy property nowadays. A couple of estate agents insights into property values say, based on these areas´ strategic locations, twenty-first-century infrastructure, and affordable rates are the reasons for their position as top-tier areas.
As the researchers concluded, areas such as Palm Jumeirah, Arabian Ranches, The Palm Islands, and Downtown Dubai are the best for acquiring luxury homes. However, areas suchlike Dubai Marina, JVC, and Business Bay are the most suitable for residential units. In addition, most people with a tight budget are chasing a residential property for sale with affordable housing. Similarly, the people on the lookout for cheap apartments could rent flats near them in particular areas like International City, JLT, and Dubai Silicon Oasis.
Furthermore, real estate developers should take notes on areas closer to the Expo 2020 site that had started to attract attention. The strategic location of Expo 2020 allows them to provide capital in nearby communities such as Dubai Investment Park and the ones adjacent to Al Maktoum International Airport. Focusing on Expo 2020, real estate developers have the chance to either invest in hospitality or resell the property for sale at a higher cost.
2. Which areas of Dubai offer the best rental yields for real estate investment?
If you are looking to buy and sell property in Dubai in a way that maximizes the return of your investment, keep an eye on these areas that show great potential.
Described as a great building complex around an artificial lake, Jumeirah Lake Towers is your finest option. With a 7.26% rental yield, this area will give you the highest investment return in all of Dubai. This is one of the newer projects in the city that attracts a lot of young, dream-filled couples.
A 7.23% rental yield positions Dubai Marina as the second-best choice for real estate investment. It is a waterfront neighborhood with notable night activity and many restaurants.
A quiet and relaxing community gives Jumeirah Village Circle a unique appeal in a generally fast-paced city. With a 7.14% rental yield, this zone of gorgeous villas is an excellent investment.
Formed by a series of luxurious residential areas, Emirates Living is a project that prides itself on having beautiful green areas and many events throughout the year. This pleasant community has a rental yield of 6.81%.
An ideal place for a sportive lifestyle, the widespread area of Meydan City scores 6.64% in rental yield. With the Meydan Museum, IMAX Cinema, a gallery, and a golf field, this place has a wide array of activities.
Other areas such as Dubai South, Downtown Dubai, Business Bay, Arabian Ranches, and Jumeirah Beach Residence are also outstanding options for property investment. All of these places score a rental yield higher than 5.87%.
3. How do you invest in real estate in Dubai?
Besides considering the location of a property, a big part of investing in real estate is knowing the type of flat you are putting your money into. Knowing the benefits of each property choice will make it easier to decide how to approach a purchase.
The villa, for example, is among the most popular housing choices throughout Dubai. It gives you many ways to invest. This type of residence is commonly found in the city, with a wide range of prices and characteristics. You may choose a flat that is off-plan or developed; any choice will eventually find you a tenant or buyer.
Apartments are also an option with a broad amount of prices and features. You will usually find that newer areas tend to be more expensive. This, however, does not mean that an apartment in an older area is a bad investment. People from many income levels are constantly moving into Dubai, and a lot of them need an affordable place to stay.
On the contrary, penthouses are all about luxury. While the monthy rent price for these might be high, the demand for them is also great. The spectacular view of Dubai's city landscape from the top of a tall building is always a major incentive for people to buy or rent this type of house.
4. What factors to consider when selecting an investment property in Dubai?
Given that, investing in property in Dubai is a magnificent form to ample wealth and generate profit. Regardless, all investments carry an amount of risk. Unfortunately, Dubai is not an exception from all the woes of property for sale search and investing. There are many factors to consider before executing an investment in the real estate market in Dubai to ensure you achieve the highest possible returns. If the person is cautious, it can end in a successful scheme investing and obtaining a property in Dubai.
4.1. Checking your credit score
First, confirm your credit score before buying. A credit score is a numerical expression between 300 and 850 that demonstrates a customer's solvency. It is measured based on debt payments, advance payments, and other relative payment histories.
When thinking of investing in property in Dubai, it is heavily essential to have a high credit score. It does not solely increase the opportunities but also helps a foreign citizen to secure a substantial mortgage.
4.2. Preparing the budget
Secondly, establish a house budget. Whether it is a plot for sale or a gorgeous villa, even if it is a luxury home in Dubai. Do not feel tempted to spend more of your current budget on a property you cannot afford.
With this in mind, establishing a house budget will save you a lot of trouble and help you find the ideal property for you.
4.3. Picking a location
And lastly, decide according to the location. Depending on your budget, you can choose from all kinds of properties and areas they belong to for investment. Consult the facilities and amenities available in the zone. Take into account if the commercial property for sale is near you, quality, maintenance costs, so on.
5. Why is real estate investment such a popular investment in Dubai?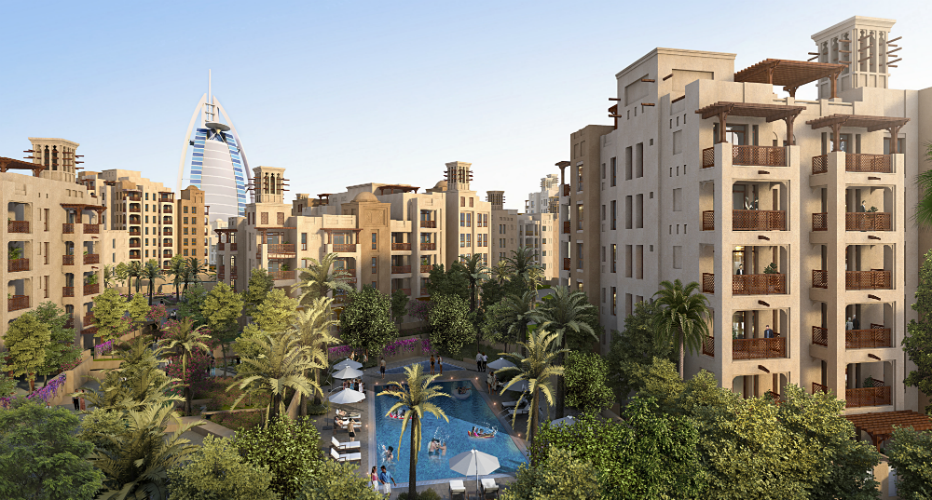 Dubai has been in a development process extremely fast and successful for the last decades due to international investments made by an enormous amount of financiers. Indeed, it was a not so challenging transformation into a distinguished investment city and a consolidated financial center with a great and stable business setting. Alongside the additional advantages in terms of tax collection and business incorporation.
The real estate sector is amazingly productive in Dubai. Among one of the first developed fields that attracted thousands of investors from all over the globe. Based on the results of several recent surveys. The last few years generated good returns on investment for commercial real estate developers. All types of spaces and lodgings as hotel accommodations, villas, office buildings, or residential buildings, can be comfortably developed in Dubai, respecting the legislation, the urban plans, and the direction of the real estate field.
Making investments in real estate in Dubai is a popular decision and not complicated. On the whole, financiers can benefit from a simple business registration process, lower prices of properties compared to other places, highly favorable tax conditions, skilled personnel, great residual value even if decreased, and an expansive range of inspirations for development in this field.
6. What are the most attractive real estate investment options in Dubai?
Dubai is one of the most captivating investments and business destinations in the world, while real estate is one of the top engaging industries in this emirate. With a legal basis related to immigration to the UAE which keeps getting better, the idea of buying and selling a property in Dubai represents not only a good solution for relocating but also for investment.
To be specific, here are the most attractive real estate investment options in Dubai:
Buying a property for sale in Dubai which in some cases can be cheaper than many other cities globally. Resulting in Dubai being an affordable location to own prime real estate near them investors.
Buying a commercial property for sale in the mainland and free zones in Dubai, as these can be rented to entrepreneurs.
Buying hotels and other tourism installations, suchlike tourism, is just as captivating as real estate as an investment choice.
Start a real estate company near you and the location of your preference that will allow building various types of properties in Dubai.
As has been noted, Dubai is perhaps, one of the few cities in The Middle East and the world where its real estate offers this many investment opportunities. If you are interested in buying and selling a property in Dubai, for example, our company can help you with that.
7. How can Connect Property help you find the ideal area for property investment?
Connect Property specializes in buying and selling property. With our advanced search tools, our website can help you find the best options when it comes to plots for sale. You may filter properties by location, category, and price. Using these features will ease your work as you find the best area for a real estate investment.
Furthermore, our widespread property database will guarantee that you have access to all the options you can find in Dubai. As one of the most useful property portals in UAE, we simplify the process of contacting sellers and reaching a deal. We also provide a space for advertising any property for sale in Dubai.
For any questions about what may be the best property for you, our 24-hour support hotline is always available. We can help with any other real estate matters, giving you an answer as soon as possible.
Would you like to use Connect Property to find the best property to invest in? Call our number, +97143316688, where we will be able to answer any questions. You can also send an email to contact@connectproperty.ae, and a representative will answer according to your needs.
You can also send your CV to thetalentpoint.com. Resumes or personal information sent to contact@thetalentpoint.com are not being stored.