Dubai is a city that is constantly growing in terms of real estate. As you look for options to buy a commercial property based on your budget, off-plan properties may be one of the best ways to go. These projects tend to be cheaper than a ready property, promising a greater profit in the long run.
In this article, we will list the most important factors to keep in mind as you buy an off-plan property. From the process of buying one of these projects to the ways you can guarantee a successful investment, here are the points to be explained:
1. What is the process to buy off-plan properties in Dubai?
2. Which areas have the best off-plan property in Dubai?
3. What are the key factors to consider when buying off-plan properties?
4. Why you should consider off-plan property investment?
5. How do rent-to-buy schemes in Dubai work?
6. What guarantees that the off-plan property will be completed?
7. How can Connect Property help you buy a commercial property in Dubai?
1. What is the process to buy off-plan properties in Dubai?
The idea of buying an investment property such as an off-plan asset in Dubai is very appealing due to low-cost prices. Dubai's developing economy and profit-making returns on off-plan properties investment make it an excellent option for those searching to invest in the real estate sector. There are some steps to follow for first-time buyers to consider throughout the process.
1.1 Research the property developer
In-depth knowledge of the real estate developer is very important when buying an investment property. Also, buyers are the ultimate sources to assess the property developer. The perception of the developer among buyers will provide insights to evaluate the reliableness of the individual.
As purchasers are former or present customers, their feedback is significant in the decisions taken during the home buying steps. Two remarkably essential aspects that need to be studied are the track record of the previous projects and the quality of these projects.
1.2 Purchase based on the type of property
There are primarily two types of properties you can acquire; buying commercial or residential property. The standards for the off-plan buying of such properties in Dubai are alike. Despite that, the only difference is the 5% value-added tax which is applied when buying commercial properties.
This way, if you are buying a commercial off-plan property in Dubai, as an extra to the 4% registration fee and 2% agent payment, you will also pay 5% value-added tax on the acquisition price. In this respect, the rule took effect on 1st January 2018 and every purchase completed before should not have the added value.
On the other hand, when buying off-plan residential property, there is no added fee. You will pay the value-added tax on the services delivered by the agent and the service charge during handover.
2. Which areas have the best off-plan property in Dubai?
While there are many great areas throughout Dubai to buy commercial property, there are some that are worth noting due to their off-plan options. Whether it is because of their great city planning or remarkable location, here are the best areas for buying an investment property through off-plan assets.
2.1. Properties in Akoya Oxygen
Akoya Oxygen is currently the community that has received the most interest for off-plan properties. This area features an excellently planned system of roads, dedicated bike paths, and plentiful recreational spaces. Because of this, along with a reasonable cost of living, Akoya Oxygen has shown to be a valuable space to buy and rent a property.
Off-plan projects here include the magnificent houses in the Albizia villa cluster. This cluster consists of villas with up to 6 bedrooms, starting from AED 760,000.
2.2. Off-plan options in Jumeirah Village Circle
Jumeirah Village Circle is an area notorious for having a community with a promising future. This, summed to its great affordability, makes it a highly sought-after location. Planned projects for this area include the Circle Mall, which will feature restaurants, a cinema, and international retail brands.
JVC also features many options to buy a rental property. Particularly, Pantheon Elysse, a project of off-plan assets, makes this area one of the best places to buy an investment property. With a wide array of apartments and studios, the price for a property here can range from AED 380,000 and AED 1,800,000.
2.3. Dubailand
As a notably widespread area, Dubailand has space for a great variety of villas, apartments, and commercial spaces. This community features six zones that guarantee an outstanding mix of residential spaces and entertainment areas. The Rukan subcommunity within Dubailand contains off-plan properties starting at AED 345,000, with payment options that make it easier to buy a rental property.
3. What are the key factors to consider when buying off-plan properties?
Buying an investment property provides a great opportunity to ascend the real estate property ladder in Dubai. However, whether you are a first-time buyer or an experienced investor, buying a house with cash can be exciting and intimidating at the same time. If you want to buy off-plan property in the emirate, you need to examine the key factors when proceeding with the home buying steps.
3.1 Register with RERA
This is one of the most essential things to know prior to buying a commercial off-plan property in Dubai. Make certain that it is registered with RERA. In this manner, this diminishes the risk of fraud to the minimum.
The Dubai Law requires also that the land on which the property is constructed has to be registered with RERA. Similarly, the registration of the project developer with RERA is imperative, among other documentation.
3.2 Selection of the community
Other than the property, it is vital to be aware of all the information about the neighborhood it is situated. It needs to be connected to other parts of the municipality and have basic facilities located in the area. Selecting the right location is a crucial part of the home-buying steps as it also impacts the cost of the off-plan property.
3.3 Analyze costs of long-term renting and buying a property
If you are deciding to buy and rent, the final answer is often considerably personal and depends on your particular financial situation. For instance, the average rent for an apartment in Downtown Dubai is AED 90,000 per year, whereas the average sales cost is AED 1,200,000. Make sure to understand the requirements for both buying and renting a property beforehand to not face hassles. On a whole, analyze the buy and rent costs inclusive of every hidden fee and tariff.
4. Why you should consider off-plan property investment?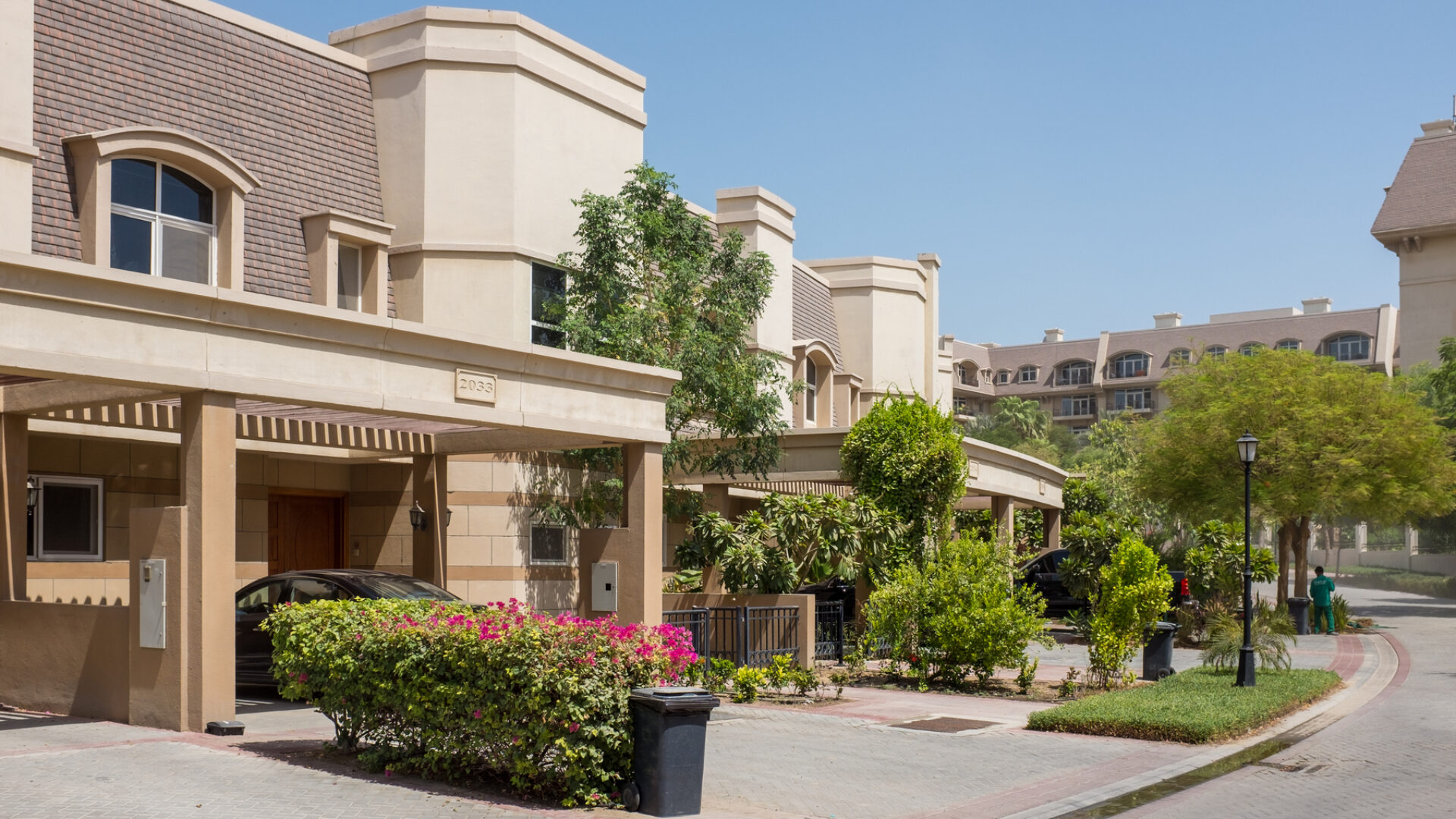 Buying an investment property before it is created has become an extremely prominent way to purchase. Many off-plan properties were created to be build-to-rent with profitable yields often assured for the investors, offering a clear opportunity.
Accordingly, investors will observe high capital growth by tenanting the property over for a prolonged time. Gaining the benefit of buying a rental property and obtaining regular rental income. In its essence, off-plan property development is deemed a substantial venture due to a couple of fundamental reasons.
4.1. Cheaper way to buy
Off-plan properties are commonly priced at a lower market value compared to the value of the completed state. Besides, the value of the property during the setting up stage is likely to increase by the time of culmination. Some real estate developers grant discounts of up to 5% for earliest landowners. The additional bonus of getting it sooner is that you can be more critical when you buy a commercial property.
All buying of an investment property has to meet with a lasting outlook within the buying steps. Caused by the environment of the housing market.
4.2. Getting a mortgage
It is viable to take out a home loan on an off-plan property, even though different lenders will have changing mortgage criteria. Most home loan offers to terminate the operation after six months then you might need to solicit again if the development extends. Moreover, it is a significant step to conduct detailed research into the developer and property plans when buying a house with cash.
5. How do rent-to-buy schemes in Dubai work?
Although off-plan properties offer a more affordable path to buy a rental property, many buyers commonly want a ready property. This is where rent-to-buy houses come into play, an acquisition method that makes buying and renting much more accessible.
In basic terms, rent-to-buy houses have a scheme that converts the rent paid by a tenant into periodical payments to buy a home. Using this purchasing method, the upfront payment can be approximately 5% of the property value. Compared to the 25% down payment for buying a ready property, this scheme is ideal for those that find it hard to save up or get a mortgage.
Usually, the lease price in rent-to-buy houses is higher than regular tenancy contracts. However, the extra price is worth it, since the money goes towards owning the property. This makes the rent an investment rather than some spending without returns.
Instead of the usual yearly contract, rent-to-buy houses commonly have a longer lease agreement. With a lock-in period of 2 to 3 years, you will be paying a fixed rate for a longer time. While the rent can increase after this period, it is enough time to determine if it is the correct property to make an investment in. Once the original contract is over, you can complete the property purchase in yearly payments.
6. What guarantees that the off-plan property will be completed?
To ensure the completion of new off-plan projects, RERA has presented many measures and conditions that developers need to fulfill. For example, one of these states that the property developer must possess 100% of the terrain belonging to the property. Simultaneously, the developer needs to either make a down payment of 20% as a bank ensures, deposit 20% in a trust account, or complete 20% construction before selling new properties in the emirate.
In addition to the above measures, RERA demands contractors to present a 10% performance guarantee. It is important to keep in mind the priorities one has. This way, buying an investment off-plan property in Dubai is suitable for those committed to being patient to expanding their earnings or improving the quality of their life.
For this purpose, building a powerful market and one that is becoming more accessible to customers and buyers daily. Besides, learning all about the off-plan properties will give an outlook into a promising forthcoming for your investment.
7. How can Connect Property help you buy a commercial property in Dubai?
As a real estate online marketplace, our goal at Connect Property is to help renters and homebuyers find their ideal house. With our database of detailed listings, we can help you find the best places to buy an investment property. Whether you are looking for rent-to-buy houses or any other type of investment options, our resources can greatly help you.
Using our filter features, make the process of searching for a property much simpler. Set the category, price, and location to quickly reach the best option for you to buy commercial property. If you need detailed assistance, our 24-hour support hotline ensures customers enjoy a satisfactory experience with us. Going through the home buying steps is now a straightforward process thanks to our agency.
Would you like to buy a property in Dubai using Connect Property? Reach out to one of your representatives by sending an email to contact@connectproperty.ae, and any inquiries will be answered shortly after receiving your message.
If you would like to send us your CV, go to thetalentpoint.com. Personal information or other details in your resume you send to contact@thetalentpoint.com are not being stored.