Dubai is quickly growing into one of the most important hubs of real estate business dealings. Before listing your property for sale here, there are many important legal credentials you need to get ready. For this purpose, having the right documentation can mean the difference between a smooth and secure transaction and a troublesome and ineffective deal.
In this article, we will talk about any vital documentation and records you might need to put your property for sale. From choosing the correct advisors to the ways you can promote your listing, here are the points to be discussed:
Which documents are required to sell a property in Dubai?
What steps do you have to take to sell a property in Dubai?
How do you list a property for sale in Dubai?
How do you choose a good real estate agent?
Why do you need a conveyancing lawyer?
What are the ways you can market a property in the UAE?
How can Connect Property help you list your property for sale?
1. Which documents are required to sell a property in Dubai?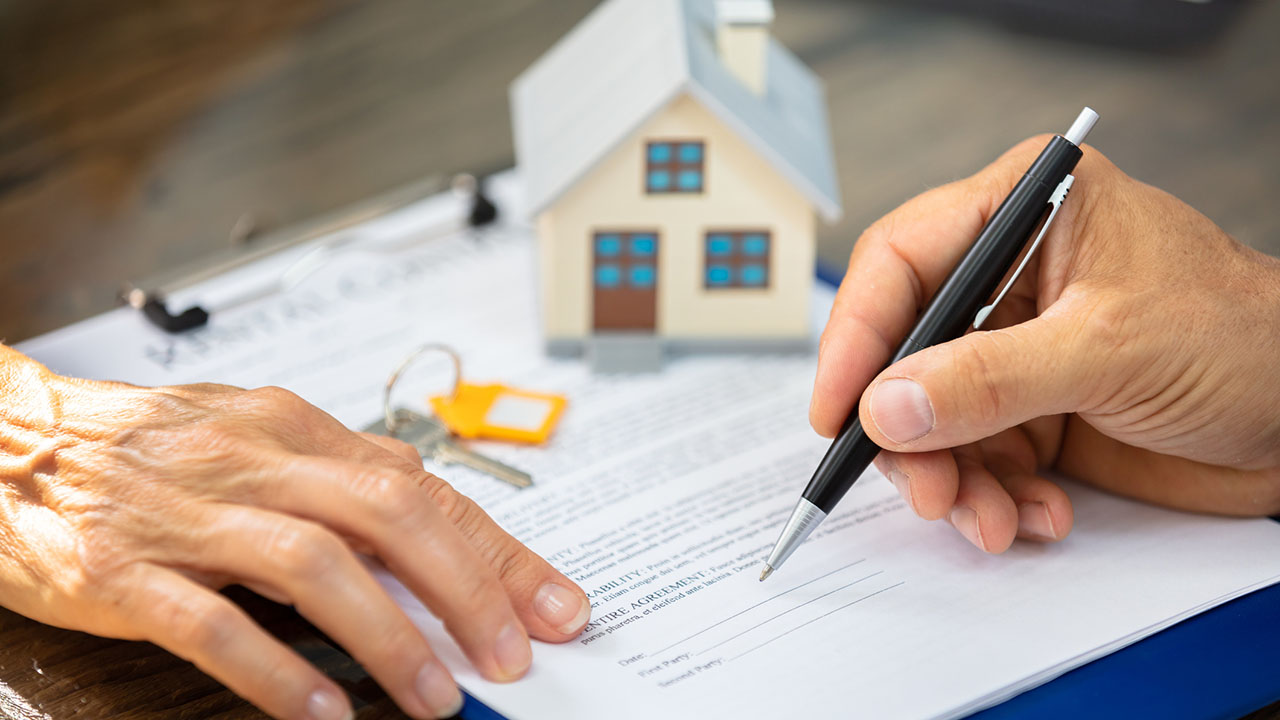 First, the documentation you might need often depends on the type of transaction you are going for. However, at the most basic level, here are the documents you will always require to list your property in Dubai:
Copy of your valid passport
Proof of ownership of the property, such as a title deed
Copy of your valid UAE Residence Visa
Copy of your Emirates ID
1.1. Registering a tenancy contract with Ejari
Ejari is a platform created and managed by the Dubai Land Department to verify contracts between owners and tenants. Registering your contract into this system is a legal requirement for any property deals you make in Dubai. This is a way to make sure any private rental agreement follows the government established guidelines. In order to register your contract in the Ejari platform, you must prepare the following additional documents:
The original tenancy contract, signed by the landlord and the tenant
Payment confirmation of rent cheques and the security deposit
DEWA Premises Number
AED 220 or AED 172 Ejari Registration Fee
While the tenant will pay any necessary fees, it is the landlord's responsibility to make sure the tenancy contract is registered into the Ejari platform. You may go to any typing centre to register your contract (with an AED 220 registration fee) or use the Ejari mobile app (with an AED 172 registration fee).
Once you successfully registered your documentation using any of these methods, you will obtain an official Ejari contract with a unique Ejari ID number. For this reason, will allow you to register for a DEWA account, guaranteeing the property will have water and electricity services.
2. What steps do you have to take to sell a property in Dubai?
If you are looking to put your property for sale on the market and do not have the proper skills, many experienced real estate brokers have in-depth knowledge of the business and will help you without a doubt in the process.
In general, whether it is your investment property or your villa for sale in Dubai, there are steps to sell property that you need to attend.
Be careful at the planning: First, you will need to know your responsibilities and costs associated with the land for sale. An example of this is listing your property for sale through social media and filling out all the necessary paperwork. As you get ready to sell, you can opt for hiring a real estate broker or go on your own.
Advertise your property: Making your home stand from the crowd in a sea of houses for sale on the internet can be challenging. A full range of top media tools requires to be engaged to present your property as an attractive jewel. Be sure to put your home online on property portals and advertise in local journals, as many social media websites and distinctive platforms.
Sign relevant forms: Above all, you will need to sign the Memorandum of Understanding. Likewise, to complete the sale of a property in Dubai is imperative to acquire a No Objection Certificate from the property developer. In the signing, read carefully and look over all the details mentioned on the legal documents.
Finally, the last stage of the selling process is the ownership transfer and making a smooth sign over. You will require the documents previously mentioned, such as the title deed, passports, visas and Emirates ID from both parties.
3. How do you list a property for sale in Dubai?
Once your property is registered with the Lands Department, listing your property in Dubai is just a matter of selecting a real estate website. Commonly, the required information to list land for sale includes:
The exact address of the property.
Contact information of the seller, such as a phone number or email address.
Details about the apartment or house, including the number of bedrooms, bathrooms, and garages.
Clarify what type of contract you want for the land. Explain whether you plan on selling or renting the property, as well as the expected total price for the transaction.
Pictures of the property. Make sure you show the outside area as well as a clear view of the inside spaces.
After setting up this information, the next step is to simply list your property for sale. For this, you may use a property portal such as our website, Connect Property. Our tools to add a listing allow you to organize the property details in a simple, clear way. Once your land is added to our database, a possible buyer will quickly find it thanks to comprehensive search filters.
As you can see, the listing process can be straightforward. As soon as you have the documentation and details correctly prepared, the platform can take care of the remaining steps to find a tenant or buyer.
4. How do you choose a good real estate agent?
Once completed the starting steps regarding your property for sale, it is time to choose a skilled real estate agent. Equally important, be aware of illegal real estate brokers you may encounter within the selection process. Make sure they are licensed and have a Real Estate Regulatory Agency card. You will want to opt for a real estate agent who understands the market and have expertise in sales. Above all, in the area in which you are selling.
After you selected a few agents online, inspect their websites, social media, reviews, and property listings. Focus on their online presence and how they professionally market themselves. See how they practice their abilities with current technology trends and opinions on negative reviews. Confirm they have the marketing funds and resources to advertise your property for sale on many relevant platforms. Likewise, most real estate agencies use many property portals and even could list your property for free.
Unquestionably, a real estate broker can get broader exposure and quickly list your property for sale. Also, find out whether someone is a qualified property investor, help you negotiate a better deal, dedicate more time to your sale and prevent your emotions from sabotaging the selling process.
5. Why do you need a conveyancing lawyer?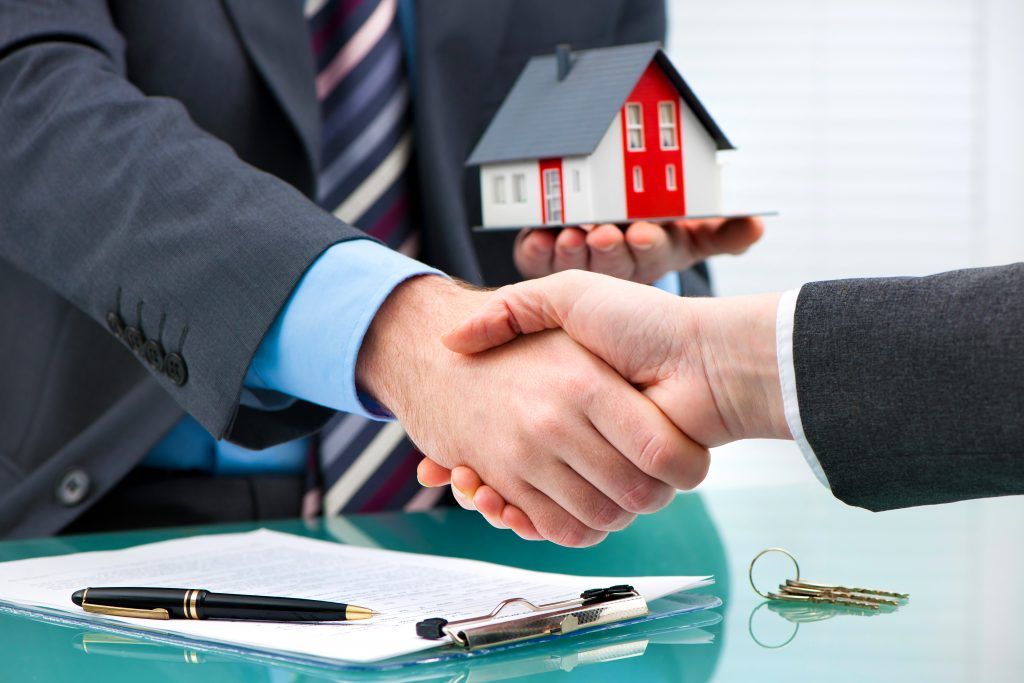 For most people, buying a property is a significant investment in their lives. It does not matter the country where the purchase takes place, there will always be risks surrounding the process.
In particular, investing in an off-plan property includes the principal worry that does not occur with completed properties. It is very concerning the inquiry whether or not the development will get finished. You will need to certify and do good research about the property developer. Look for recommendations, a consistent track record, and precise completion times.
By all means, any property investment made implies many factors to consider and to act with caution. Regarding all these reasons, it brings the importance of the role of the conveyancing lawyer in your selling or buying property journey. Do not ever think of signing a sale and purchase contract without getting legal assistance first.
At the core of the role, a conveyancing lawyer must make sense of the process and double-check the seller understands the accorded conditions of the property for sale. They are responsible for carrying out the undertakings given by the sides to the conveyancing arrangement. Such a severe involvement that a failure to honor the agreement can see a lawyer forced to do so by the courts.
The job of a conveyancing lawyer is not just merely about handling a buy-selling transaction. Indeed, it focuses on bringing complex relationships together and ensuring that each parties' concerns are faced before the transaction is complete.
As you can see, there are many more sides to the conveyancing occupation than expected. To summarize, there are a lot of aspects to coordinate, including primordial legal matters, financial arrangements, and regulations to comply. It is essential to get prior legal advice and avoid taking on any unnecessary risk to save some money.
6. What are the ways you can market property in the UAE?
No matter what kind of property for sale you are looking to put on the UAE market, there are many fascinating ways available to make it. You will need a team of experts helping you engage real estate investors with your property fast and efficiently. Here you get the opportunity to pick within a whole array of marketing instruments that are at your service.
6.1. E-marketing
If you employ all progressive means belonging to online marketing, with no doubt your property will be always on top in every prime search property portal in Dubai. In addition, by using different social networks, you can extend as far as possible and receive only highly adequate buyers. The development of great marketing campaigns will ensure your ads are showing in every single big local and international property portal.
6.2. Independent marketing
Real estate brokers with expertise and success when dealing in traditional and digital methods will take care of the promotion of your property for sale. Apply marketing channels such as open house events, spectacles, outdoor advertising, and holding private and gala dinners. In the same way, agents promote your property through a vast system of banking relations with local banks and international bankers.
6.3. Visual media content
Aim to bring out all the potential for your property as it is delivered to real estate investors. By producing magnificent pictures and videos, your apartment for sale will catch and hold the attention of the most demanding clients.
7. How can Connect Property help you list your property for sale?
At Connect Property, property listing is our specialty. We are an online marketplace dedicated to any real estate business. Whether you are an owner, renter, or seller, our company can help you list your property for rent. Our thorough database of home listings makes us one of the most useful property portals in Dubai.
Additionally, our advanced search options allow customers to investigate homes based on price, location, and category. Along with other search parameters, you can be reassured your property will be exactly what a potential customer is looking for. If a customer needs further support, our available 24 hours support hotline is ready to guarantee a satisfactory experience.
List your property with us today, and enjoy an efficient and easy selling experience with our intuitive interface. The most complicated parts of real estate trading have become simpler thanks to Connect Property.
Would you like to list your property for sale today with Connect Property? Call us anytime on +97143316688. We will help you with any questions. Send us an email to contact@connectproperty.ae, and one of our representatives will assist with any information you might need. Send your CV to thetalentpoint.com. No personal information or resume sent to contact@thetalentpoint.com is being stored.