Dubai's real estate industry has seen a boom in the last few years. Different types of properties have been offered for sale at some of the highest prices ever seen, resulting in a splendid place to invest. For that reason, there are many people that desire to sell property in the emirate. However, some of them are going through the home selling process for the first time and do not know where to begin.
In this article, you will learn about the elements of the legal process of selling a property in Dubai. From the follow-up steps to why it is a rewarding decision.
1. Steps you need to follow when selling a property in Dubai
2. Why should you consider selling your rental property?
3. Aspects to consider to profit from the sale of a rental property
4. The most common mistakes when selling properties in the UAE
5. How to find the ideal real estate agent to sell a property faster?
6. Why is investing in real estate a recognized profitable decision?
7. How can Connect Property help you sell your property in Dubai?
1. Steps you need to follow when selling a property in Dubai
Despite what some media headlines of late state, there is plenty of good news for investors looking to buy and sell property in Dubai. The property market has come through the COVID-19 pandemic particularly well. Besides, the property prices in Dubai's most prominent areas have remained stable in the first months of 2022. Especially, in family-friendly neighborhoods such as Dubai Marina and Palm Jumeirah, the demand for properties has increased.
The home selling process in Dubai is relatively simple, with several steps and moving pieces involved to be careful. To list your property, you will have to sign a Form A agreement with a broker and hand over a copy of your passport and the title deed. The contract will stipulate the broker's commission if they successfully sell the property.
Once there is a buyer and all the contract conditions are determined, both parties have to sign a MOU. Subsequently, the parties will have to apply for a No-Objection Certificate against the payment of a fee, depending on the developer. The developer will issue the NOC when they are satisfied that the amount due to them has settled in full. At the moment the NOC is issued, the parties can go to the office of the Dubai Land Department for the ownership transfer. The DLD requires payment of the purchase price as a manager's cheque made subject to the seller at the date of transfer.
In case you are selling an off-plan property prior to completion, there are certain conditions you have to meet. Generally, the developer will demand you have paid off 30-40% of the charges before you sell. Keep in mind that there may be other requirements in the developer's agreement that you will have to adhere to before offering for sale the property.
2. Why should you consider selling your rental property?
The reason for selling a rental property can vary from individual to individual, yet the purpose remains the same: to make a generous profit. It is a fact that no one wants to market a property investment for fewer or the same price as it was purchased. However, there are many cases when owners decide to leap.
2.1. The property is worth more than when you acquired it
Many investors tend to forget the main focus of real estate investing, with losing money being a regular part of it. You should contact a reliable agent to do a comparative marketing evaluation. This way, you can figure out the current worth of the property. Consider yourself lucky if the unit is worth even more than when you bought it.
2.2. Negative cash flow
On the other hand, in real estate investment, sometimes the cost of the property surpasses the income generated. Speculating that things will change for the better later on and the emotional attachment can stop investors from making the decision. Eventually, the best will be selling a property with negative cash flow sooner than later.
2.3. Good situation with capital gains tax
Do not forget to seek advice from real estate agents and tax consultants. They are knowledgeable in topics such as capital gains and 1031 exchanges. You are in a great position if you can sell investment property without owing too much capital gains tax.
Moreover, it is noteworthy that whatever reason for selling, the owner needs to be aware of the property tax laws of the country. If you have valid reasons suchlike the ones mentioned above, then it is time to take such a step and move forward with selling your property.
3. Aspects to consider to profit from the sale of a rental property
If you are looking to sell a rental property, there are many things to contemplate to assure that you sell it for an adequate profit. You cannot afford to overlook the whole process as it needs total patience and actionable strategy. Regardless of the reasons why you are selling, make sure you carry out your research. Besides, do not forget to have all the necessary documentation for selling at hand.
Trying to sell an investment property with your future bookings is a difficult process. Buyers often prefer places that they can rent rapidly to new tenants. Therefore, do not attempt to make an additional income on selling your future bookings to a client. On the contrary, simply sell the unit and move on.
Moreover, another aspect to be careful of is that you do not overprice your property. It can be attractive to overprice the home with the expectation that someone buys it. However, these properties take longer to sell and end up costing more over the transition period. As well, it is important that you understand that you do not need to sell a rental property alone. It is recommended for an efficient sale to get the advice of an experienced real estate agent. You will save money, time, and a lot of stress in the long term.
4. The most common mistakes when selling properties in the UAE
The UAE property market has made great and fast advances to recover with several government initiatives, efficient measures for handling the pandemic, visa reforms, and the effect of Expo 2020. Additionally, the current increase in worldwide and local buyer demand for the different types of UAE properties has made it a vendor's market. According to some industry experts, these are the most common sales mistakes you should avoid when selling real estate in the UAE:
4.1. Not qualifying the leads
Similarly, both tenants and property owners have specific standards when it comes to renting, buying and selling a property. Making sure you get as much information from both parties will be helpful for you and the agent. Therefore, you will provide an excellent service alike for both parties.

It is vital that you make the clients feel comfortable sharing information when qualifying. Carefully listening and asking pertinent questions facilitate matching the right client to the right unit.
4.2. Not presenting the property in marketable condition
Most buyers are searching for houses that are ready to move into. If the home is not well-preserved and with many unfinished or neglected repairs, the buyer will ask for a reduction and it results in a loss. Hence, it is better to focus on proper maintenance to be allowed to sell a property for a higher price.
4.3. Not optimizing your resources
When you have a deal in place to sell a rental property on behalf of a landlord, you have to guarantee to generate an attention-grabbing listing that stays at the top ranking in the portals and gets maximum exposure. For instance, you can showcase the property with professional pictures and work with colleagues.
5. How to find the ideal real estate agent to sell a property faster?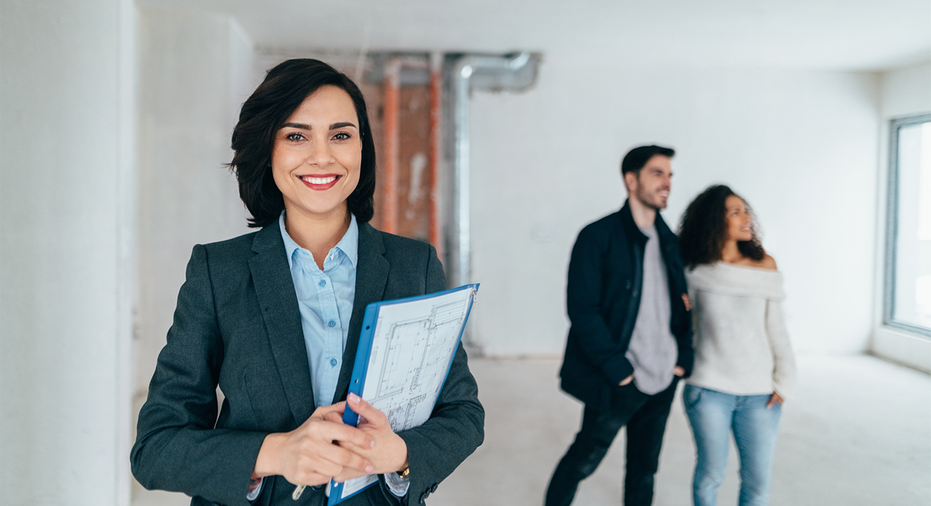 The process of buying and selling a property is not solely a matter of moving in and out. It also requires financial circulation. For this reason, you will need the guidance of a real estate agent. They can provide solutions to technical, tactical, and financial issues and ensure you do not make irrational decisions. The truth is that without working with an experienced agent, selling a house fast seems like an impossible task. However, you can sell it within a shorter amount of time and even at a higher price with their help.
One of the most important qualities of an excellent agent is the number of properties they have sold. Local real estate agents sell daily, from rental properties to off-plan properties in Dubai. This way, you should search for a proficient real estate agent that knows what districts sell more than others and has connections with attorneys who can assist the legal process of selling a property. It implies a great advantage for homeowners looking to sell quickly and without hassle. Also, your property will sell for its most reasonable value.
Similarly, another significant quality that you will need to seek in a real estate agent is that they have an engaging personality. They are not just selling real estate but also marketing themselves too. It is imperative for a real estate agent to show their real personality always and make their clients feel comfortable and confident in their abilities. They also have to pledge to strictly follow codes of ethics. In such a manner, their highest priority needs to be respect, transparency and providing excellent service to their clients.
6. Why is investing in real estate a recognized profitable decision?
Buying and selling property in Dubai can be a profitable investment. Dubai is defined as one of the most appealing cities to invest in. This is because it offers varied opportunities that make it a highly fascinating option for those looking to invest in Dubai. Besides, this city is the largest in the UAE, and Lonely Planet and the World Travel Awards have classified it as the world's top city destination.
The UAE's real estate market is one of the most notorious and sought-after markets in the whole world. In fact, some individuals compare it to a gold mine. Therefore, it has become very popular for expatriates, international and local investors to buy and sell property in this emirate.
Today, there is a high demand for residential properties in Dubai because of its proximity to business opportunities, leisure activities, and fine cuisine. Additionally, numerous international companies installed their head offices in Dubai, being drawn to this prosperous ecosystem. As the Dubai real estate market has incredibly developed, individuals can sell properties at extremely good prices.
7. How can Connect Property help you sell your property in Dubai?
Knowing that selling a property can be a complicated task, we assure you that we will make it smooth. At Connect Property, we have expertise in marketing real estate to achieve excellent profits.
Owing to our numerous tools, we showcase your listing and make sure to present it to the market in the best way. With our advanced search options, individuals searching for homes can filter results according to elements such as location, price, and other characteristics. This way, you can be confident that your property satisfies the requirements that a potential customer is seeking.
Our agents will handle with their skills the task of selling your real estate in a short time. At the same instant, the property sellers have the opportunity to connect with individuals keen on acquiring their place. To enjoy a well-organized and straightforward selling experience, consider listing your property with us this very day. Besides, if a customer needs additional help, we have a reliable 24-hour support hotline prepared to assist anyone with doubts along the way.
Would you like to sell a property using Connect Property? Call us at our phone number, anytime. Dial +971 4331 6688, if you have any questions regarding our services. Our representatives are ready to help you. You can also reach us through our email address: contact@connectproperty.ae.
Visit thetalentpoint.com, where you can easily find different employment opportunities. Begin your professional journey and start applying! You can also forward your CV to contact@thetalentpoint.com where it is not stored.