As an important financial move with many variables and steps to follow, investing in real estate has its challenges. For newcomers, the real state market may seem to be filled with risks and uncertainty. Luckily, Dubai provides the right opportunities to guarantee you make a profit with your investment. From protective laws to the greatest real estate agents to advise you, safety is always present throughout the process.
In this article, we will look at some of the common challenges you will face as you invest in the real estate market. We will explore the pros and cons of property investments, and also go through the most important things to consider for a purchase.
1. What are the pros of a real estate investment in the UAE?
2. Where are the best real estate investment opportunities in the UAE?
3. Challenges of investing in real estate
4. Which are the most important aspects to contemplate when investing in UAE real estate?
5. How is the process of selling an investment property in Dubai?
6. Why you should consider investing in Dubai real estate nowadays?
7. How can we help you purchase an investment property in Dubai?
1. What are the pros of a real estate investment in the UAE?
For many people, real estate is an unknown territory. Different from bonds and stock, which are widely known as traditional assets. Property is among the investment categories that has its advantages and disadvantages, especially in the UAE. However, it has proven to be a productive and profitable asset if correctly treated.
In such a manner, there are several pros to investing in real estate in this country. One of the most relevant is that you can benefit from the growth of cities such as Dubai. Without having to put in a large amount of money and time upfront to build a portfolio of your real estate assets.
Therefore, this will help you build your investment portfolio in less time, and your return will be higher. It also allows you to diversify the portfolio and have a lot of control of your overall investment success. You have even more influence than other investing classes in decision-making. Besides, with the proper research, you can identify places with high levels of development, being the best areas to invest in.
Moreover, when investing in real estate, you can use the power of leverage. When it is used carefully to minimize risks, it is a powerful advantage of real estate investing. As you can grow your real estate holdings over a short time and increase high returns of cash. In particular, far better than most other asset classes.
In addition, the UAE government introduced long-term residency golden visas. An excellent opportunity for those interested in staying for many years. Real estate investors can qualify for a 5-year visa if they make a residential property investment worth at least 5 million AED.
2. Where are the best real estate investment opportunities in the UAE?
A way to minimize the challenges of a real estate purchase is to find the best property investment areas. While you still have to go through the process of finding a good home, once you reach a promising asset, it will be easier to contact a tenant or a buyer. Either way, you will surely make a profit with the right location.
With this considered, here are some of the places where you can find the best opportunities as you invest in real estate.
For a long time, Dubai Marina has been one of the most requested areas in terms of real estate. Foreign investors are constantly on the lookout for an asset here, and it is not surprising, since Dubai Marina has a lot to offer. Among the wide range of properties, you may find luxury condos, villas, and high-rise towers. Studios here start for 430,000 AED, and the most expensive penthouse is valued at 56 million AED.
Downtown Dubai is the best option for those trying to find luxurious apartments in Dubai's core. As a nightlife hotspot and an excellent place to learn about the UAE's culture, this is a favorite area for both single individuals and families.
Jumeirah Village Circle has more than 2,000 residential units. Among them, you will find townhouses, villas, commercial buildings, and apartments. JVC is a vibrant but peaceful community greatly located close to Dubai's most important landmarks.
3. Challenges of investing in real estate
Individuals need to bear in mind the difficulties of investing in real estate in the UAE. It can result in an expensive mistake investing without a clear understanding of the UAE real estate market.
Before making investment plans, it is imperative you investigate the factors influencing the price of real estate units, such as supply and demand. It will help you identify the vital areas to focus on and the ones you should avoid. You will have to deal with this and other complex parts to find the best property investment for you.
In the UAE it may be difficult to purchase property as there is a limited number of properties available and a high number of investors seeking to buy them. Thereby, it makes it complicated for new investors to enter the market.
Additionally, another challenge of real estate in the UAE is that, opposite to the commonly-held belief that it is a fully tax-exempt country, there are certain exceptions. As a matter of fact, in the UAE, they do not really charge profit tax or VAT. However, the state will need to pay it in many instances. In the UAE, individuals have to pay a 2% tax on the price of the bought property. Besides, the tax is considered the responsibility of the purchaser and not that of the seller. At the same time, investors have to include the costs of shipment and payment for real estate services.
4. Which are the most important aspects to contemplate when investing in UAE real estate?
To guarantee that you make the best property investment possible, being well informed is key. Although the UAE property market is thriving, having a strategy is essential to overcome any challenges that may come along the way.
First, you need to have a good understanding of the UAE's property laws. Rules may greatly vary across the emirates. For example, Abu Dhabi has recently changed its laws regarding property ownership, which made it possible for foreign investors to buy property in specific free zones. Before this change, investors outside the country could only own leaseholds for 99 years.
Overall, understanding the difference in rules regarding investments in real estate is a key aspect to make sure you do not find challenges during the purchase or in the long run.
Similarly, you need to understand what type of real estate you are investing in. There is a major difference between freehold and leasehold properties. Leasehold will only give you a title of the property for a fixed term, while freehold gives you direct ownership of the property and its land. Freehold has other advantages such as complete control, meaning you can change the property as much as you want.
If you are going to become a landlord, you also need to understand there are duties to need to live up to. Make sure the property receives proper maintenance and arrange good insurance. You may also talk to other landlords in your area to understand local property laws.
5. How is the process of selling an investment property in Dubai?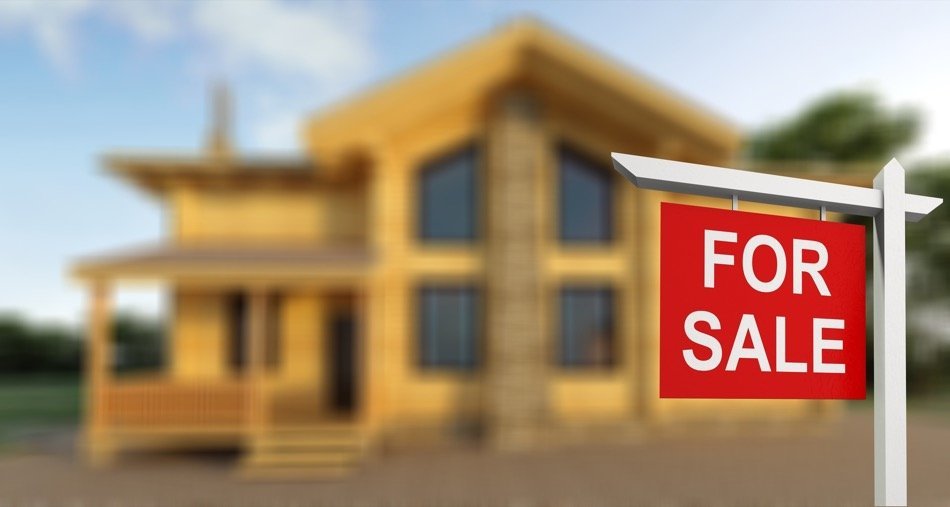 Selling investment property, especially in the UAE, can be daunting if you have no experience in the real estate scene. If you are not an expert in this field, it is important you understand the procedure. These are the follow-up steps that you need to know when selling your real estate asset:
5.1. Choose a trustworthy real estate agency
Since the Dubai real estate market is very competitive, you should look for support from an estate firm. A reliable real estate agency will guarantee the property is sold at the actual market price. They take care of the legal work, the advertising, and the whole process of selling your property.
5.2. Do property valuation
The Dubai real estate market can get volatile. For that reason, it is still more challenging to perform the property evaluation. Your chosen real estate agency will make sure to carry out this aspect. Apart from examining the condition of your property, they may suggest some home improvement projects. Thereby, the selling price could rise.
5.3. Present the property
Presentation is important, so you should consider hiring a professional photographer. Do not forget the first impressions attract the initial leads. For that reason, make sure to showcase the best parts of the unit.
5.4. Agree to sell
After potential purchasers visit the property, they will send different offers. Then, it is up to you to choose an offer that suits you best. A real estate agent will help you with the legal paperwork and the processing stage to sell your investment property.
5.5. Transfer property ownership
After the seller and the buyer submit the essential selling documentation, the final step will be conveying the property ownership. All the parties will have to meet in the developer's office to finalize the paperwork and the payment.
6. Why you should consider investing in Dubai real estate nowadays?
Dubai is one of the most popular cosmopolitan emirates for investing in real estate and living. Due to increased demand, this place has finally surpassed the property market's difficult situation. Also, for the first time in the last six years, the prices of UAE properties are increasing.
Many experts in the industry believe that this trend will continue for the next several years. The Expo 2020's impact and the opening of the international borders have been a gamechanger for the Dubai real estate sector. As soon as this happened, wealthy investors of different nationalities showed a lot of interest in real estate investment in the emirate.
The forecast for this year is very promising. With the real estate market expanding, investments and cash flow seem to be in place. In the past months, a great number of transactions for townhouses and villas could be noticed. Besides, the resale value of property projects will rise steadily in 2022. You may invest 5% to 6% when signing the contract. The real estate project is supposed to complete in one or two years. This way, individuals can opt for resale or start to generate passive income from rental if they invest in real estate right now.
As a top-performing investment location, the real estate boom is prone to continue this year. And with the UAE government regularly proposing new reforms to simplify the process to get a residence permit, experts predict that the uptrend will continue.
7. How can we help you purchase an investment property in Dubai?
Connect Property can help you find an excellent asset for your investment in real estate. With our search tools, look through our detailed listings for a home that fits your needs and expectations. Take advantage of our advanced filters to categorize properties based on price, characteristics, and location. This makes the process of searching for a house much easier.
Once you have made your residential property investment, we can help you find a buyer or a tenant. Our website is a real estate marketplace where homeowners can list their assets. Whether you want to put your home for rent or feel ready to start selling your investment property, we can assist you.
Thanks to our intuitive interface, anyone can easily find the house they need. Our goal is to make entering the real estate market a simple process. Because of this, if anyone needs additional help while using our resources, we have a 24/7 support hotline ready to aid with any issues or concerns along the way.
Would you like to acquire an investment property with the help of Connect Property? Contact us through our phone number, +971 43 316 688, if you have any questions about your options to invest in real estate. Our representatives can also assist you if you send an email to contact@connectproperty.ae.
You can find many employers looking for your talent at thetalentpoint.com. Any personal information you send to contact@thetalentpoint.com is never stored.