With the arrival of smart home technology, many daily hassles of traditional homes have become obsolete. Nowadays, significant technological advancements have charmed people that with every task they perform, they search for technology to accomplish it. In such a manner, this can be witnessed in the UAE real estate sector, where individuals are increasingly opting for smart homes.
In this article, we will explore why smart home tech has become essential in the real estate industry. We will make a more depth explanation concerning points such as the basic concept of this unique technology, how investors can use it, and its benefits.
1. What is smart home technology?
2. How has smart home technology impact significantly the UAE real estate sector?
3. What are some of the advantages of smart home technology in the UAE?
4. Why is smart home technology so appealing to new-age homeowners?
5. How can real estate investors use smart home technology and benefit from it?
6. Which are the most popular smart home gadgets in the UAE?
7. How can Connect Property help you invest in a smart home in Dubai?
1. What is smart home technology?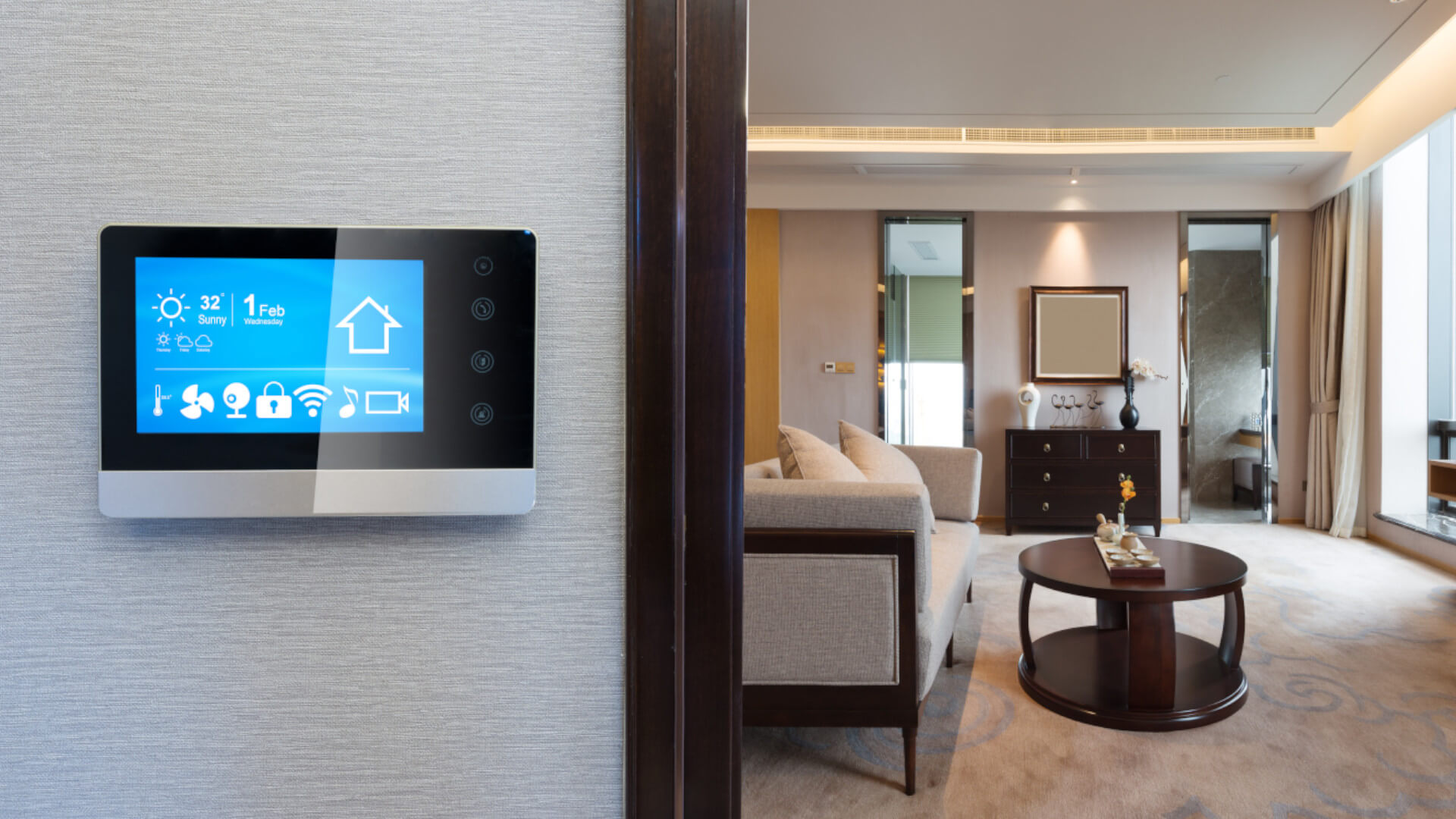 Smart home technology is the collective term given to the traditional and basic home amenities adapted with communication technology. It is equipt with a specialized integrated system automated and controlled by a central unit. This way, it enables its occupiers to distantly control and program a variety of automated home electronic devices. It includes things like:
Home entertainment systems
Appliances, such as fridges, washing machines, and garage door openers
Home security systems
Environmental controls, such as air conditioner, lighting, and heating.
Besides, it includes the numerous devices that have reached the market that controls all these apparatus, like Lutron, Z-Wave, and ZigBee. These are the systems that connect all the smart devices and give you a node to gain access to everything. In general, they come with some mobile software or app so you can make it wherever you want in your home or when you are out of the house.
So far, the development of smart home technology has been modular. And apart from a few dedicated projects or experiments, it remains to be seen as a smart home from the outset. However, this specific development has been made possible with the help of programs that let homeowners subtract or add intelligent appliances as they obtain or retire them. It comes to the opportunity to create infinite combinations of smart tech. Besides, this also implies that people can invest as much as they desire to improve the IQ of their homes.
In addition, smart home is an alternative term used to refer to an intelligent home or intelligent residential building. Not too long ago, these concepts were considered revolutionary, fanciful, and only to satisfy the wealthy and famous. At present, they are a reality and affordable.
2. How has smart home technology impact significantly the UAE real estate sector?
The country is moving toward expert digital technology constantly, making easier the lives of the residents. On the best sites for buying homes in the UAE is easy to observe even more intelligent devices featured in listings.
Additionally, there have been launched numerous innovative initiatives over the past decade. With the Smart Dubai initiative being the most recent. In such a manner, smart home technology has grown exponentially in the UAE real estate sector. Although, it has shown its most significant impact on factors such as:
2.1. Resale value
The most remarkable influence of home automation on the real estate industry is potentially how property prices can boost. In any real estate listings, the amenities and features on offer determine the market property value. Hence now and in the future, a smart home will have a higher resale value when compared to a non-automated home. The same applies to real estate homes for rent.
2.2. Market time
As a rule, a smart home will sell faster than a home without intelligent devices. Many experts state this based on surveys on the best sites for buying homes. 81% of home buyers prefer purchasing a home already automated.
While this is not the only factor that affects the buyer's decision to purchase a property, it certainly plays a significant role.
2.3. Potential buyers
A property equipped with smart home tech can easily change the type of purchasers that could be interested in it. Millennials are the home buyers more attracted to houses or apartments for sale with proptech. Homebuyers from previous generations have opposite preferences. This way, millennials are far more likely to search for real estate homes for rent o for sale when it already has the tech of their likeness.
3. What are some of the advantages of smart home technology in the UAE?
Smart home technology in the UAE is rising in popularity. The demand for intelligent home systems in Dubai is likely to increase due to a high influx of new residential developments. Along with the new awareness of home buyers towards this unique technology. For this reason, there are many individuals fascinated and planning to make a residential property investment in a smart home. These are the benefits of the smart home technology in the UAE:
3.1. Ease of use
One of the best advantages of smart home tech is its ease of use. Over the years, it has become accessible to nearly any person, regarding their age. Even if they are not tech-savvy, they can still benefit from an intelligent appliance.
3.2. Energy efficiency
Smart home technology controls devices and can lower your DEWA energy bill. You have control of your property's lighting, air conditioning, and doors. Therefore, you can program them to turn off when no one is home. In such a manner, these automated services can decrease the use of water and electricity.
3.3. Home security
One of the principal purposes of smart homes is to protect homeowners from any risk. These advanced security systems involving numerous cameras and motion sensors can alert you of any gas leak, threats of a housebreak, or fire hazard. As they offer more fortified home security, they give peace of mind to homeowners.
3.4. Boost property value
The benefits of this technology also include more value on the property. With each addition, you will be making a substantial investment in security, safety, and energy efficiency. Therefore, if you want to sell the property, you will have a valuable modern home that will captivate prospective home buyers.
4. Why is smart home technology so appealing to new-age homeowners?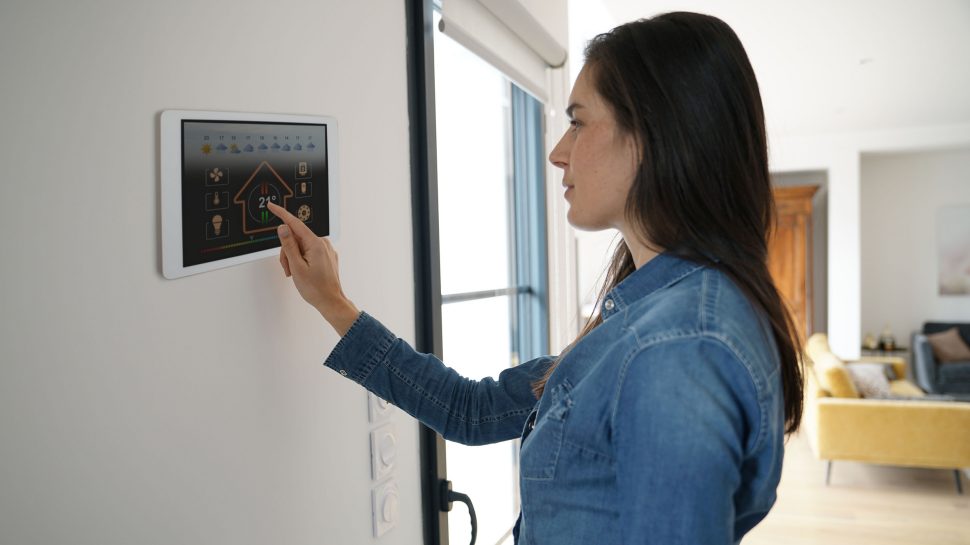 Smart homes as a concept have received acceptance in the last few years. Its advancements have taken a relevant place in the real estate industry. They have managed to get individuals' attention by offering a better and less wasteful lifestyle. Indeed, the millennial generation is increasingly showing the most interest in purchasing these homes. For this reason, as more and more new-age homeowners are earning a higher salary, buying a residence with smart home technology has become one of their major priorities.
One of the reasons the modern generation is attracted to this type of property is the ease of living smart home provides. This age group is all about increasing effectiveness and searching for new methods to facilitate their work. As a result, smart homes appeal to them. They are saying goodbye to worrying about various components of non-automated houses and opt to control almost everything remotely.
Moreover, contrary to popular opinion, the current role of technology in real estate is geared toward saving the planet. Intelligent home initiatives are environment-friendly, reducing wastage and mitigating dangerous emissions.
Many new-age homeowners considering making a residential property investment in a smart home can think they are high-priced. However, from a long-term financial perspective, it is quite the opposite. When comparing the appliances used in traditional homes to the ones in smart homes, the costs of maintaining non-automated houses are far higher. In summary, these are some of the points that beckon the millennial generation towards smart homes.
5. How can real estate investors use smart home technology and benefit from it?
A property owner who invests in smart home technology will be able to attract renters who are searching for a more innovative property to live in. A house for sale that offers many built-in modern amenities is attractive to younger generations, one of the prime target markets for single-family rental homes.
Without a doubt, the real estate landscape has undergone substantial changes in a relatively short time. More potential buyers are flooding the best sites for buying homes. As a real estate investor, this technology will impact your strategies. Therefore, you should contemplate installing it within your future deals.
Learning how to use smart technology is the first step to understanding how you can benefit from it. Start to familiarize yourself with what the home can offer. Then, the more you inform yourself about it, the easier it will be to sell. You should talk to owners and contractors to discover what they love about every intelligent feature. This way, take note of their opinions and incorporate them into your sales pitch.
In addition, you will have to understand the comfort level of your clients when it comes to dealing with new technology. If you are unsure whether they adapt to it easier or hesitate, prepare a simple guide that simplifies the process. Similarly, it can be daunting for a real estate investor to learn how to use new tech. However, you will need to focus on embracing it. Then, you will eventually find your technological knowledge and increase the potential profit.
6. Which are the most popular smart home gadgets in the UAE?
Smart home technology has contributed to reshaping the industry for inhabitants and property managers. Consumer-focused smart gadgets, such as smart TVs, speakers, and doorbells, are growing in popularity among many homebuyers. Installing these features in available residences can make them more captivating. Smart devices can increase the value of homes for sale. Thereby, here are the best smart home gadgets that properties on Connect Property have and can offer the maximum return on investment:
6.1. Thermostats
Controlling the climate in your house is a task you could effortlessly leave aside. The Nest Learning Thermostat from Noon is the most popular one in the UAE and a self-learning smart home gadget. You can save up to 10 to 12 % on heating bills and 15% saving on cooling bills.
6.2. Smart door locks
The smart home gadget from Jumia will ensure the safety of your home in the UAE. The door works with fingerprints, can support up to 200 passwords, and has two master keys.
6.3. Smoke detectors
While many Emiratis claim safety is their principal concern when thinking about intelligent devices, they tend to overlook smoke and carbon monoxide detectors. The Nest Protect smoke and carbon monoxide alarm is the most popular first-class defense against this forgotten menace.
7. How can Connect Property help you invest in a smart home in Dubai?
Connect Property is one of the best sites for buying homes in the UAE. We are an online marketplace where sellers and property owners can safely add a listing or search through the existing ones. Do not feel discouraged if you do not have a great understanding of technological devices. We will help you in your journey of shifting to a modern home.
Besides, using our advanced search tools, anyone can filter properties based on prices, location, and other particular characteristics. We offer an extensive property database that will ensure you have a wide array of different real estate options to choose from. One of our primary purposes is to provide the best resources. Then, you can find your ideal home in a better and more efficient way.
For any further assistance, contact us by phone or email, we are ready to aid with any possible concerns along the way.
Would you like to purchase smart homes with the help of Connect Property? Call us on our phone number to get in touch with us, +971 43 316 688. If you have any additional inquiries about your options to invest in residences with smart home technology, send an email to contact@connectproperty.ae. Our representatives are ready to assist you.
In addition, you can find numerous employers looking for your talent on thetalentpoint.com. Any personal information or resumes you send to contact@thetalentpoint.com are never stored.