For a new investor, it might seem like the property market is filled with risks and uncertain variables. Making an investment in real estate is a huge financial step, and undoubtedly, a decision you should make with assurance. Thankfully, Dubai has the right factors in place to guarantee you will be able to make a profit. From law protection to real estate agents to help you, it is now easier than ever to make a safe purchase.
In this article, we will give the reasons to feel confident as you invest in real estate in Dubai. It all comes down to knowing the factors to consider, the right steps to follow, and where to make the investment.
1. How do you invest in real estate in the UAE?
2. What are the most important reasons to invest in Dubai real estate?
3. Where to buy an investment property in Dubai?
4. What are the factors to keep in mind before investing in real estate?
5. What are the steps to follow to invest in rental property?
6. Why do expatriates invest frequently in Dubai properties?
7. How can Connect Property help you invest in Dubai real estate?
1. How do you invest in real estate in the UAE?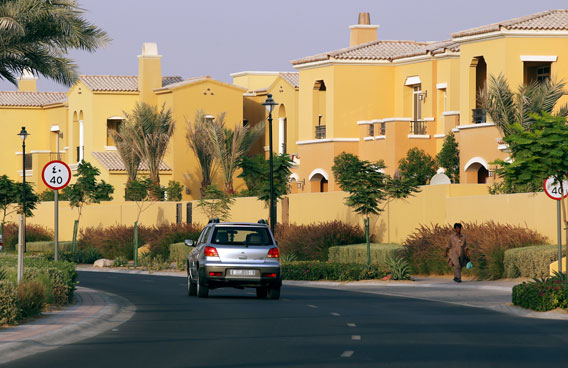 One of the main drivers in the UAE property market is the growing transaction amount and real estate investment, which has resulted in an increment in new development projects in UAE's real estate sector. In the same manner, there is a strong demand for rental investment and the market replies with 60-65 thousand new real asset objects built annually. Promoters report per year profit growth of 250%. Taking into account the economic growth, the UAE real property market has multiple options to offer to investors.
Additionally, the UAE government announced various initiatives meant to boost the economy and stimulate real property demand in the nation. For these reasons, looking for investment opportunities in a city such as Dubai and trying to expand your net worth is easier than ever. The city is known for its modern infrastructure and flamboyant architectural buildings. Dubai is the greatest haven for all those real estate investors seasoned and first-timers. Hence, it is essential to know where to start when buying an investment property.
1.1. Residential Investment
Being the home to individuals of diverse ethnic groups. Dubai is the largest city in the UAE and the most populous among the other emirates. As a result, there is more demand for housing. Implying how meaningful and valuable rental investments are in the region.
You can choose any house or flat of your liking and enjoy a high residential profit.
1.2. Hotel Property Investment
In the same way, Dubai is one of the most popular tourist and business destinations across the world. From time to time, brand new hotels arise in the city to keep up with the immense influx of visitants. Thereby, investing in hotel property is a solid and beneficial choice for entrepreneurs.
2. What are the most important reasons to invest in Dubai real estate?
To begin with, Dubai real estate has maintained a persistent position even with declines. Along with that, Dubai's status as a prime commercial and tourism hub is becoming stronger. There is a great appeal for investment in real estate amongst foreign investors. In addition, due to the progress of Expo 2020, there has been a significant rise in the demand for residential, commercial, and rental property investment. 
The appeal of Dubai's real estate investment can also be verified in the fact that individuals from over 150 different nationalities invested in properties in the last years. Furthermore, real estate investors can anticipate rental yields at an average of 7%, which is remarkably attractive as compared to other cities.
Dubai's real estate investment has drawn the attention of the region's wealthy and continues to have a universal appeal. The reason for that effect is because the UAE keeps offering a wide range of the best investment property opportunities, from really accessible to the most high-priced addresses in the world.
Providing a secure and achievable property investment for overseas investors searching for long-term capital preservation and attractive earnings. Moreover, Dubai property costs have stabilized and the market has developed amazingly, making this a great moment for investment in real estate.
Also, Dubai is the clearest real estate market in the MENA region. The government recognizes the function that improving transparency plays in the increasing extent of foreign investment. The RERA applied several modern measures to make the Dubai real property market regulated and on par with global destinations.
Dubai is one of the fastest and smartest cities in the world, brimming with breathtaking water views and artificial islands. The advanced ideas introduced by the Dubai government are a great sign that you can invest in real estate with total confidence.
3. Where to buy an investment property in Dubai?
Once you gathered all the important information on how to invest in real estate, you need to know the right place to make the purchase. In legal terms, Dubai is divided into two types of investment properties you can go to; Freehold and Freezone.
Freehold assets are residential properties, meaning they are more appropriate for your own stay or passive income through rent. Free Zone deals with every surrounding commercial property, with a very attractive price range.
3.1. Best locations for a safe investment
Whether you are going for a freehold or Free Zone asset, there are more aspects to look for as you make a real estate investment. Either way, it is safe to say finding the best investment property heavily depends on the area you choose. Here is a list of some of the best areas for investment:
Dubai Marina is excellent as a strategic location. With a great range of offices, apartments, villas, retail stores, and restaurants, this area captivates both tourists and business owners alike. With this location's beautiful landscape of skyscrapers along the coast, buying an investment property hereguarantees a good profit.
Right next to Downtown Dubai, Business Bay has more than 240 commercial and residential assets.  With options for both affordable and luxurious living, this area is quickly growing among varied demographics.
Barsha Heights creates a diverse look by combining both traditional and traditional architecture. This area offers excellent quality housing at affordable prices. The presence of major companies in this place further makes it a promising investment.
4. What are the factors to keep in mind before investing in real estate?
Undoubtedly, a successful investment comes by knowing the most essential aspects surrounding a home purchase. Here are the factors to take into account for an investment in real estate:
The way you are going to own the property. On one hand, it can be an individual ownership, where you put the property under your name. On the other hand, it could be corporate ownership, a professional approach for an investment, and the most convenient way for an expatriate to hold property.
Prepare the bank account. You must have an account ready under the company name or your personal name to direct the payment to the seller.
Keep track of the additional service charges you might need to make.
Carefully go through the terms and conditions of property maintenance to ensure the house is kept in good condition.
Research the location of the property, transportation options, and the rate of returns to calculate the overall property value.
5. What are the steps to follow to invest in rental property?
Real estate investment is an excellent point of departure for many real estate investors. In the same way, rental property investment can generate cash flow from appreciation. Investors also get financial incentives and deductions from possessing real estate.
Most real estate investors purchase a rental property intending to produce positive working capital, obtaining more profit per month than they pay out on expenses. However, not every rental has a positive working capital in the beginning, but developing one is a common purpose of rental property investment. Accordingly, owning a rental property is an active form of real estate investment that requires time and dedication. There is significant work involved in identifying, evaluating, purchasing, and managing the best investment property.
5.1. Decide where to invest
Amateur real estate investors often desire to acquire a rental property investment in their backyard. That could indicate in the same ZIP code as their present domicile, same city, or state. You might do not have the capital to buy an investment property close. If that is the case, search in other markets. 
5.2. Precise what you want to invest in
While single-family rental homes are one way of investment in real estate, they are not the single option, as you can own as well a duplex or triplex. It does not matter the type of property chosen; it is vital to distinguish what qualities of that property type are wanted.
5.3. Analyze the rental property and do calculations
Finding out the net cash flow for rental property investment is essential. This is the rental profit without expenses and mortgage payments. It is very important if you aim to have positive cash flow. This way, investigate each rental property and solely move forward with the real estate investment according to your requirements.
6. Why do expatriates invest frequently in Dubai properties?
Dubai is one of the most preferred locations in the Middle East for investing in real estate, amont many business operations. People from all over the world visit the country looking to start a new base for their executive actions. The UAE has been the leading real property market where all kinds of properties are up for sale. Moreover, expatriates enjoy spending money on properties for living in safety in the country along with their families. 
The real property market in the UAE is huge and offers various options for future investments in real estate. It comprises apartments, villas, single-family homes, and so on. For this reason, there are many opportunities for real estate investors and no doubts about getting secure returns. Investing in Dubai real estate market also offers the possibility of acquiring condos and other residential-type installations. This implies that individuals are not obliged to settle for properties of their preference. 
For example, one of the main types of properties available for expatriates in Dubai is commonhold properties. Purchasing this type of property provides families or individuals with the proper options for buying and selling property in Dubai for a specific goal. 
It can be noted that a vital aspect to be considered while buying an investment property is the evaluation of buying needs and the real estate investment objectives. Try to make the most of the available opportunities and purchase a befitting property in Dubai at a good rate. 
7. How can Connect Property help you invest in Dubai real estate?
As a real estate marketplace that focuses on connecting potential buyers with property sellers, Connect Property can greatly help you buy an investment property with confidence. Our database of detailed listings can help you locate the right property for you, based on distinctive characteristics, location, and price.
With our website's intuitive interface, the process of finding assets is easier and more transparent for all users. Find the home of your dreams or simply advertise your property with our useful search resources. If you have any questions about our services or one of our listings, we have a 24-hour support hotline that can help you reassure that you are buying the best investment property.
Would you like to invest in real estate in Dubai using Connect Property? For any questions regarding buying and selling property in Dubai, get in touch with one of our company's representatives by sending an email to contact@connectproperty.ae. Any inquiries you have will be answered shortly after receiving your message.
Visit thetalentpoint.com if you would like to send us your CV. Resumes and personal information sent to contact@thetalentpoint.com are not being stored.