With thousands of tourists all year round, it is no surprise that real estate in the UAE is always in high demand. The growing economic development and foreign interest in the nation demonstrate that investing in a property such as a single-family house for rent is a great move. Nowadays, real estate experts consider this type of property one of the best investments in the market.
In this article, we will give you an insight into everything regarding single-family house rentals. As the trend for these homes continues, here is what you need to know to make a successful investment:
1. What is a single-family rental home?
2. Why are single-family rentals properties a secure investment?
3. How is the process of investing in single-family rental houses?
4. Which features do you need to consider when searching for a profitable rental property in the UAE?
5. What are the best places to rent a home in the UAE?
6. Which are the steps you have to follow to rent a house in the UAE?
7. How can Connect Property help you rent a single-family house in the UAE?
1. What is a single-family rental home?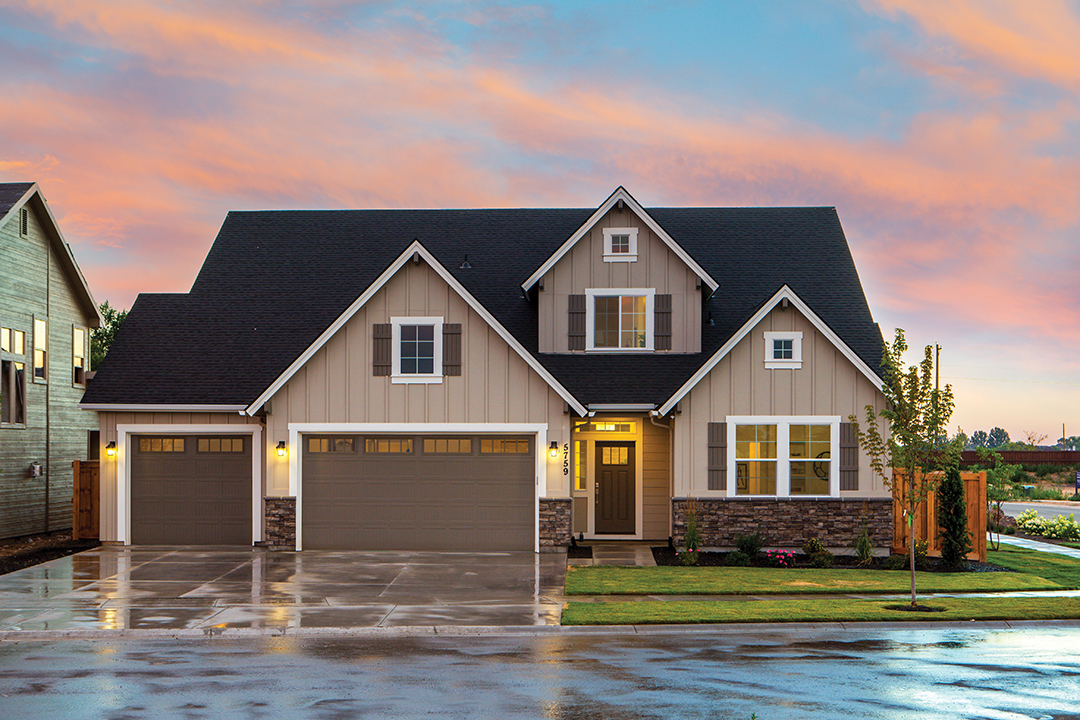 Often found in suburban neighborhoods, these unique real estate assets are individual structures that commonly include a yard and a garage. In most cases, investors acquire UAE properties through affordable means, then later improve the conditions of the asset to attract potential renters. Investing in single-family houses for rent will give you the opportunity to get paid for what you own through a single tenant.
These properties have great advantages. Thanks to major tax write-offs, this kind of asset maximizes the profits for the owner. Other benefits include the opportunity to obtain a passive rental income, as well as the future capital appreciation of the home. All of these aspects guarantee immediate returns, which means that out of the kinds of houses for rent in the UAE, single-family homes are a very secure investment.
Because of these reasons, the popularity of these properties is increasing notably every year. Undoubtedly, the demand for single-family houses is going to stay steady. While this does not mean that multi-family properties are not in demand, single-family units for rent are comparably much more sought-after. An asset like this is sure to bring a greater return if you find one in a popular area.
2. Why are single-family rentals properties a secure investment?
Acquiring a single-family house for rent has many advantages such as a rise in wealth, forced savings for retirement, steady income, and long-lasting capital gains. These real estate assets have the widest market appeal. They also have lower rates of vacancy as compared with commercial properties. Given the fact that they tend to attract more potential renters.
Moreover, another interesting aspect of single-family house rental is that tenants will commonly stay five or six years. This is not strange in this type of residential space and over time, that means a considerable reduction in expenses. However, this only applies if the landlord is not above-market rent. If you are at or under fair market rent, tenants have a good deal with a great house within a safe neighborhood.
In comparison to other property types, these detached houses offer a number of benefits. They are a lot easier to acquire and manage and the tenants generally have more of a sense of responsible ownership. As a result, renters will feel encouraged to stay for many more years and take better care of the properties.
Although real estate is to some degree illiquid, single-family houses for rent sell faster and have more unrestricted access to financing than any other class of asset. Besides, these properties can be purchased with low-cost, fixed-rate financing, with amortization of thirty years and a 20-25% initial payment.
On the other hand, there are no rules that require single-family real estate investors to purchase homes only in their area. The tech-enabled property management has helped investors manage their assets outside their area. In this way, with a dedicated real estate manager in place, investors can certainly earn a reliable income from rental without the necessity of seeing their properties in person.
3. How is the process of investing in single-family rental houses?
Investing in a single-family house for rent can be one of the best things you can do. They provide a steady stream of positive cash flow and generate great returns. If you are a beginner in the real estate market or wish to become a real estate investor, you need to follow several investment process steps to obtain higher earnings. 
3.1. Define your investment criteria
The initial step for beginners in this category of real property investment is deciding on a strategy. You will have to determine exactly what you are looking for with the property. There is typically an exchange between risk and return and the strategy will depend on the level of risk you are willing to take on.
3.2. Find the right location
The result of the investment can differ based on the location. For that reason, it is a vital factor. It makes a big difference depending on the property type, the kind of tenants you intend to attract, and which strategy is the more beneficial in the neighborhood you invest in. 
3.3. Work out the finances
One of the most important first things to do is figure out how you will finance the investment property. You will set the price you desire to pay. This way, the purchase price affects the property's profitability. If you can pay the dwelling unit in cash, it is easier. However, that is not usually the case. The usual method for financing a single-family house for rent is to apply for a loan.
3.4. Purchase
Once you have found the property, make an offer. Finally, what it takes is getting the offer approved and closing on it. In addition, do not forget to keep track of your investments, making some renovations if necessary.
4. Which features do you need to consider when searching for a profitable rental property in the UAE?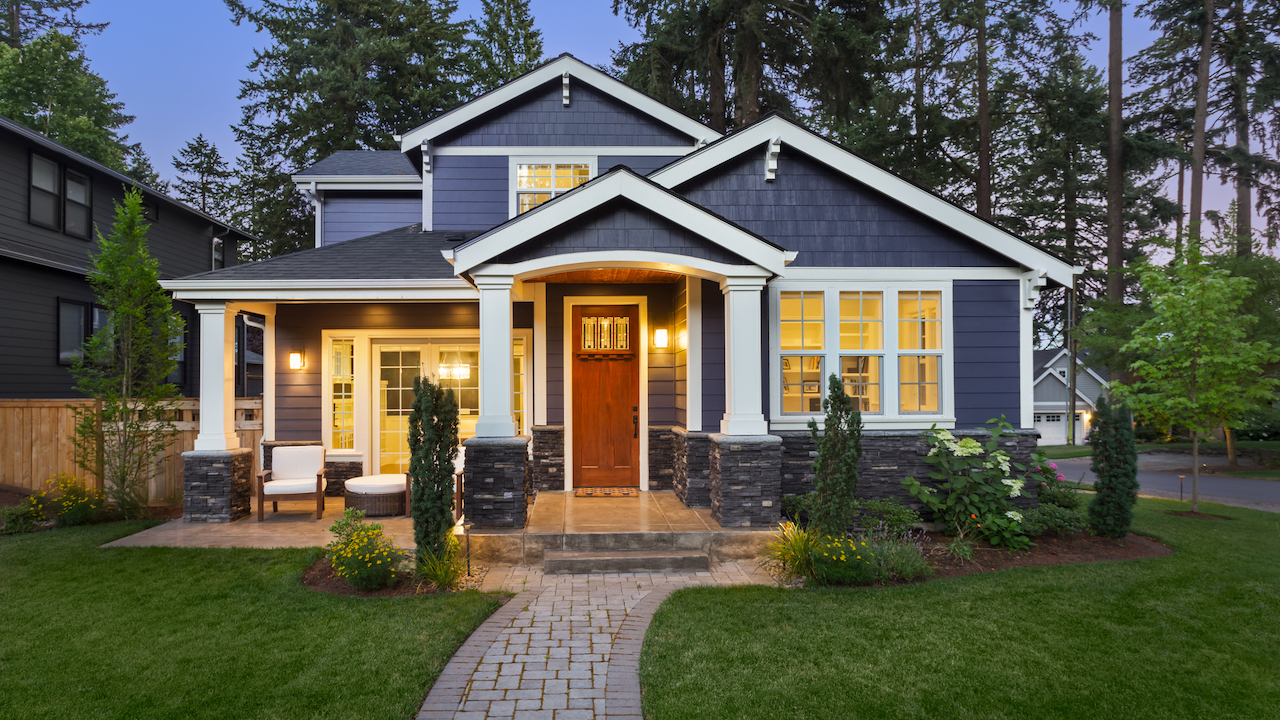 If you are searching for a house to rent in the UAE to boost your investment portfolio, you need to be aware of many characteristics of this real estate market dynamic. It can be a daunting experience whether you are a local or a foreign investor, so you will have to consider a few important features before buying Dubai investment property. 
4.1. The appropriate time to buy
The best time for acquiring an investment property implies that mortgage interest rates are low and also that there is an oversupply. Therefore, this will allow purchasers to negotiate prices. 
4.2. Property type
Generally, for many first-time property investors, the best investment property is a single-family house for rent or a condominium. If you opt for condos they are low maintenance but tend to garner lower rents. In contrast, single-family homes garner higher rents and appreciate faster than condominiums.
4.3. Neighborhood
The community in which you buy your property will determine the kind of tenants you attract and the vacancy rate. Therefore, you will need to check out the restaurants, schools, public transportation links, and all the other amenities that will appeal to potential renters.
4.4. Average rents
Knowing the area's average rent is extremely important. Thereby, make sure the property can bear enough rent capable of covering the mortgage payments and other expenses. 
5. What are the best places to rent a home in the UAE?
Purchasing a property for investment purposes in the UAE is not something new. Especially, the country has all the conditions to provide profitability for investors to either buy or rent out housing.  Dubai keeps offering investors attractive deals as it holds one of the highest rental profit-earning capacities in the world. Also, the emirate's gross domestic income for luxurious property real estate investors stays the fourth-highest in the globe at 4.6%.
In such a way, there are areas where the demand for rent is higher in comparison with others and it is more profitable to acquire investment houses for rent in the UAE. For instance, in Abu Dhabi, one of the most popular communities is Al Ghadeer District. It is located amidst the border of Dubai and Abu Dhabi and offers the highest rental revenues in the country, with a regular income of 8%. The rent for a 1-bedroom apartment starts from 22,000 AED and can scale to 43,000 AED for a 2-bedroom apartment. There is also the Al Reef community on the outskirts of the city, which remain in second place among the highest rental income, with one at 7.5%.
Similarly, Discovery Gardens is a residential complex in Dubai and offers the highest gross rental profitability in the emirate. It also counts with one of the most affordable houses for rent in the UAE. They generally generate a yield of more than 8% annually. Additionally, in Dubai Marina, landlords who rent out their properties make a yearly profit of 6%.
6. Which are the steps you have to follow to rent a house in the UAE?
Once you have made the decision to find a house for renting, there are important things you need to consider first.
To start, your budget is a major aspect that determines the features your property will have. Other important aspects are transportation and location; the accessibility of the house in terms of proximity to areas of interest and transport methods will affect how many potential tenants are interested. The facilities are also a vital factor since a community that offers services such as a pool or gymnasium can lead to a greater value.
6.1. Steps to rent a house
With these key aspects in mind, here is a breakdown of the essential steps that individuals that want to rent a house in the UAE need to take.
Look at the property listings. You may find information about the asset on a real estate website. This is also the step in which you will determine the number of bedrooms you will need, as well as the accessibility to places such as parks and malls.
With the help of your real estate agent, set up a site visit. It is best to do this during weekends because it will be easier to talk to a neighbor and get a better understanding of the community. Once you actually see the property, check important factors such as the security, maintenance, and registration with RERA.
Reach an annual agreement with the landlord. Some property owners will give you lower rent options if you are able to pay with fewer cheques.
Besides all of this, also remember to keep important documents within reach. A passport copy, residence visa copy, and a copy of the title deed are necessary during the tenancy contract process.
7. How can Connect Property help you rent a single-family house in the UAE?
With Connect Property, you can find single-family houses for rent anywhere in the UAE. With our search filters, look up properties based on characteristics, location, and price. These features will allow you to find an ideal investment home in a quick and efficient manner. Our detailed database of listings will show you a wide array of options to give you an asset that greatly fits your needs.
With our services, property owners have the opportunity to list their houses to find a potential buyer or tenant. Our goal is to guarantee a satisfying experience for individuals that want to succeed in the real estate market. Thanks to the intuitive interface of our website, any person interested in a property can have an easy experience finding the home of their dreams.
For anyone that might need additional assistance, we also have a 24-hour support hotline. This ensures that any difficulties you find in the process are quickly resolved.
Would you like to invest in a single-family house using Connect Property? Contact us through our phone number, +971 43 316 688 for any questions regarding the ways you can make a successful investment. Our representatives are ready to assist you with any inquiries. You may also write us an email at contact@connectproperty.ae.
By visiting thetalentpoint.com you can find your next big job opportunity. Start browsing through diverse vacancies to find the one for you. You can register or send your CV to contact@thetalentpoint.com.