There are many ways to define success in real estate. Some people would say that being successful means having many property investments across important areas of the UAE. Others would consider owning a single home their highest definition of personal achievement. Regardless of the scale of your ambitions, one of the most important parts of thriving in this market is being able to sustainably maintain that success.
In this article, we will give you some ways you can maintain success in Dubai's property market. From methods to achieve success to the ways the real estate market is becoming sustainable for its future, here are the topics we will cover.
1. What are the most significant factors that determine success in real estate investment?
2. Which are the top recommendations to become successful in the Dubai real estate market?
3. What is the importance of sustainability in the real estate industry?
4. How is Dubai turning into one of the world's most sustainable areas for real estate investment?
5. Which are the main pillars impacting sustainability in the real estate sector?
6. Why Dubai is an excellent example of sustainable real estate development in Arab countries?
7. How can Connect Property help you achieve real estate success in Dubai?
1. What are the most significant factors that determine success in real estate investment?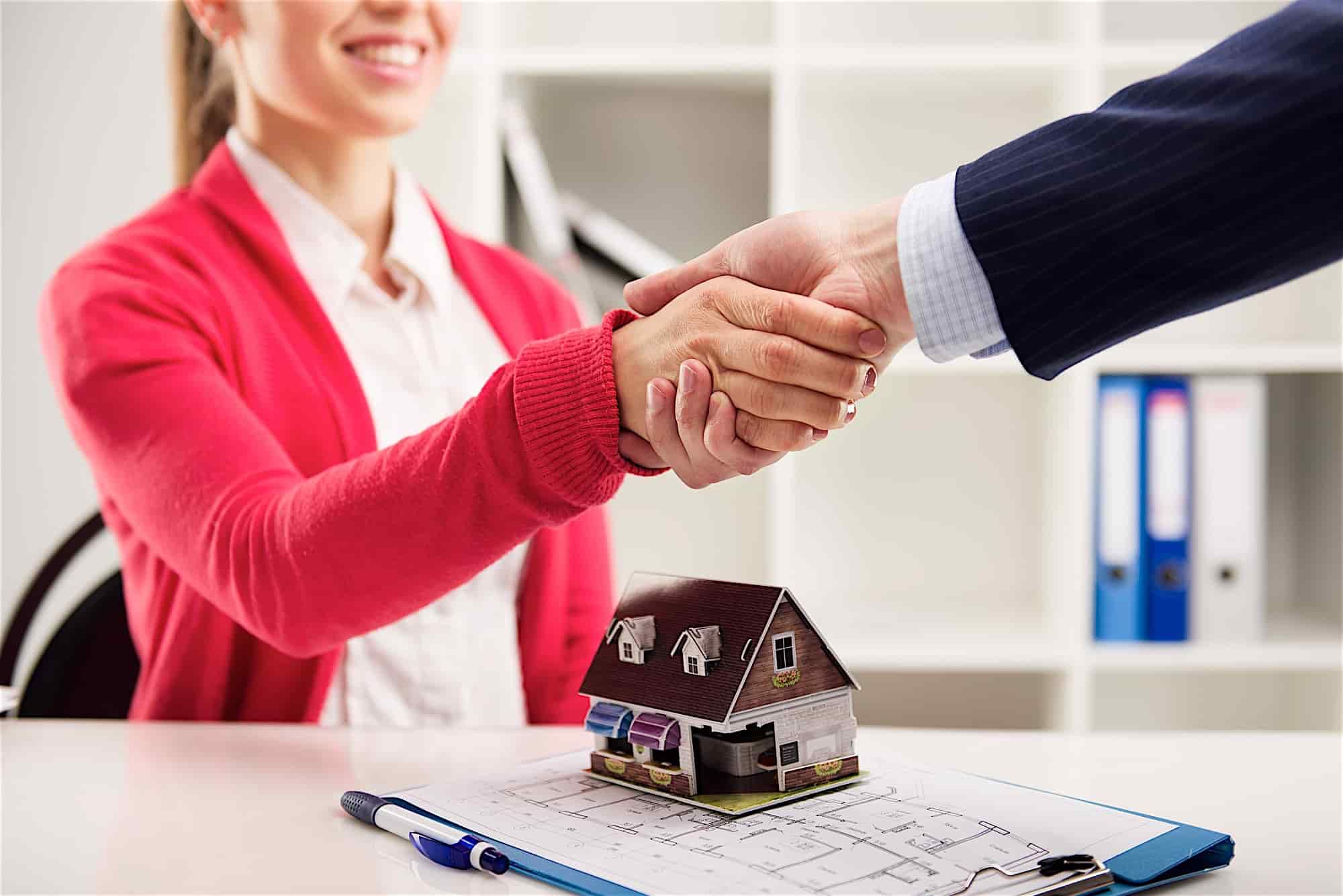 For any property investment, the primary objective of an investor is to accomplish success in real estate. Housing assets are preferred among investor groups due to the attractive profits attached to them. However, it is also true that generating profits is not that simple. Within real estate, there are several asset classes and productive strategies such as buying and selling, owning, renting or buying shares of real estate business. If you plan on investing in real estate, these are the determining factors you should focus on:
1.1. Deciding a location and asset
The initial step in every property investment is selecting a location and an asset within that site. The investment horizon plays an essential role in real estate success. If you want to invest in an emerging location, you should keep your time horizon longer to prevent financial distress.
1.2. Conducting research
It is important to know the potential pitfalls and challenges in property investment. Given that some developers deliver sub-quality products and delay projects, it is imperative to research and conduct due diligence, including checking the developer's track record.
1.3. Carrying out a financial analysis
Another main factor to success in real estate is familiarizing with payment plans, mortgage calculation, tax structure, and others. Therefore, it is vital to determine your individual wealth, growth prospects, and the amount of loan you qualify for.
1.4. Defining an exit strategy
Preferably investors should exit after achieving the intended returns. Many real estate investors prefer to hold the cash flow properties indeterminately. However, it can be a wrong decision, as sometimes delay in exit affects the general internal yield rate. In such a manner, establishing an exit strategy is just as important as choosing a property to buy.
2. Which are the top recommendations to become successful in the Dubai real estate market?
There are various fundamental things to know in order to achieve success in real estate. One of the most essential ones is that you need to adapt to newer changes. Besides being very competitive, this industry is also constantly shifting. Changes in this market can be very abrupt, and sometimes it can be hard to understand the direction in which the trends are heading. Nevertheless, instead of seeing these changes as obstacles, they should be considered opportunities.
The best investors of real estate in Dubai keep themselves on top because they know how to use these opportunities. As you might guess, there are some strategies that you can use yourself to be ready to face any changes and take advantage of them.
2.1. Best ways to guarantee success
Here are some of the ways you can ensure success in real estate. By applying these factors in some capacity to your own investment, you can highly increase your chances of maintaining a good financial situation.
Adapt to the technology. Online portals are now being used throughout many industries, and real estate is a major one among them. You can benefit from this online technology by simply going to a property portal and listing your asset.
Make an investment in marketing for your property. Find more outlets to reach potential clients, and make sure to promote your property in a way that makes it stand out from other competitors throughout Dubai's real estate market.
Know your audience. Keep good track of the demographics that might be interested in what your real estate business offers, as well as the things they might be looking for. You can determine this by considering the location, price range, and type of home you are trying to sell.
3. What is the importance of sustainability in the real estate industry?
There are always real estate tendencies that dominate the market every year. However, other ideas and fads have taken their place. Sustainability has had a different impact as it has grown more well-known with homeowners in the last years. In this manner, traditional real estate trends give into the ecological evolution of the industry. It is not too late for real estate professionals and clients to learn more about how they can help the environment and achieve success in real estate at the same time.
The main reason for these changes in the market is that environmental concerns have become progressively more pressing as time passes. It is a global issue that is harder to overlook than at any point in the history of humanity. As a result, people want to do their best to help the planet heal and reduce the destructive effects, starting with their day-to-day lives at home. Years ago, individuals thought that household technologies and green energy were unaffordable for the average property owner to access. Thanks to improved automation and technology, now it is more accessible than ever to prioritize sustainable measures. It has resulted in numerous homeowners desiring to obtain green housing upgrades.
In the same way, real estate investors looking for new assets keep in mind properties that offer sustainable features to obtain higher real estate success. These property features can stand out when marketing the property. Environmentalism has become a common concern for potential buyers while searching property listings.
Whether a client is looking for a new place of residence or selling their house, agents strive to secure more sustainability in their available options. They can provide greener improvement tips and research homeowner's prevalent environmental concerns. In addition, they can help them increase success in real estate.
4. How is Dubai turning into one of the world's most sustainable areas for real estate investment?
Sustainability is a topic addressed more currently as more individuals have realized its importance finally. For this reason, it should be implemented in any property developments, whether they are new or existing. This concept can improve the general well-being of residents while increasing the success in real estate for investors. Dubai understands the significance of protecting the environment, which is the motive it strives to become one of the leading sustainable areas in the world.
In this manner, the emirate's government has introduced a new set of rules known as the Green Building Code. Their purpose is to ensure that developers and builders keep local sustainability when designing and constructing new properties in Dubai. Besides, these regulations focus on the rational use of water, energy, and building materials and encourage healthy indoor and outdoor environments.
Thus far, Dubai's construction industry has received the new regulations effectively and has committed to obtaining the best sustainable real estate success possible. Transforming Dubai into one of the world's smartest cities is a principal objective of the government. With eco-friendly construction as a central point for this and using sustainability as a platform for growth.
Moreover, Dubai's green building standards are a vital element of the Integrated Energy Strategy 2030. It is aimed at time-of-use electricity pricing and promoting openness around sustainability. Apart from governing new projects, the regulations cover existing buildings. This way, it has been stipulated that 50,000 of 130,000 real estate properties in Dubai needs to be rearranged to transform them into sustainable assets.

5. Which are the main pillars impacting sustainability in the real estate sector?
Environmental, Social, and Governance factors are getting more importance concerning sustainable investment decisions and the determination of capital contributions. In particular, concerning the global real estate industry. Accessible and workforce housing is in the group of assets that have the potential to provide measurable social and green benefits. Along with financially rewarding success in real estate. These are the pillars that influence how housing agencies are leveraging non-financial measures in order to create a more favorable sustainable prolonged value:
5.1. Environmental pillar
In the building industry, creating sustainable and energy-efficient structures is crucial. Offering homebuyers ecologically conscious features suchlike LED lighting, smart-home technology, and rooftop solar panels play well for consumers and investors. These features can reduce water and electricity usage.
5.2. Public reporting pillar
Numerous real estate businesses are including ESG data as part of their investor and public reporting. Including many important performance indicators such as energy usage, waste management, and GHG emissions. Additionally, these companies participate in various external reporting programs. Therefore, this allows the industry to compare its progress, as well as giving recognition to the leaders in the sector.
5.3. Governance pillar
Another vital pillar to consider is the rising ESG guidance and the sponsorship from highly respected real estate businesses in award programs. For instance, many of them issue relevant awards to the member REIT which has shown a superior and sustained series of practices.
5.4. Social pillar
Leading private and public corporations are developing advanced programs that are effective, simple, and backed by enthusiastic volunteers who desire to give back to their communities.
6. Why Dubai is an excellent example of sustainable real estate development in Arab countries?
Certainly, there has been a focus on exponentially increasing the growth of Dubai's real estate. However, this city also has emphasized the importance of delivering sustainable development, both economically and environmentally.
The government has been encouraging opportunities to invest in green projects. There are regulations and sustainable laws established to ensure a bright future for the city. Additionally, the urban development considers the importance of the local ecosystems, which are vital in preserving the natural heritage of the nation.
Overall, a city development that takes environmental factors into account is a great way to ensure general success in real estate. This is important to reduce the long terms effects of climate change and its potential impact on the lands.
7. How can Connect Property help you achieve real estate success in Dubai?
At Connect Property, we provide the tools you need to successfully invest in property. We are an online marketplace that provides a space for property owners to list and promote their real estate assets in Dubai and the UAE. Individuals looking for a home on our website can filter properties in our database based on price, location, and various characteristics.
Furthermore, our intuitive interface makes it easy for anyone to look for an asset and make a deal for it. For any user needing additional help, they can contact our team. We have a 24/7 assistance hotline to ensure our customers have a fulfilling experience.
Our group is ready to provide all the resources you need to make your business succeed. Make sure to contact one of our advisors by calling us at +971 43 316 688. You can also write us an email at contact@connectproperty.ae, and we will gladly assist you as soon as possible. Reach out to us today and we will help you accomplish a great property investment!
If you have been recently applying for jobs without much success, you should try visiting thetalentpoint.com. Many recruiters throughout the UAE are looking for people with your talent, and you can reach them by uploading your CV to the website. You may also apply by sending an email with your experience to contact@thetalentpoint.com. We guarantee that no personal information sent to us is being stored or shared.