Many starting businesses and companies usually need new office spaces throughout the UAE, which makes acquiring commercial property for sale seem like a great investment right now. However, there are many factors to consider before making this big purchase, and the right advice is undoubtedly essential to guarantee a good return.
In this article, we will give you a guide on everything you need to understand as you invest in commercial property. We will list the most popular properties, as well as give you an explanation of the procedures involved in this business. Here are the key points to be explored:
1. Why invest in commercial property in Dubai?
2. Which are the top areas for commercial properties in Dubai?
3. Which are the most popular commercial properties available in the MENA region?
4. What are the various types of commercial real estate?
5. What is the process to acquire commercial property in the UAE?
6. What is the procedure to rent a commercial property in Dubai?
7. How can Connect Property help you buy a commercial property in Dubai?
1. Why invest in commercial property in Dubai?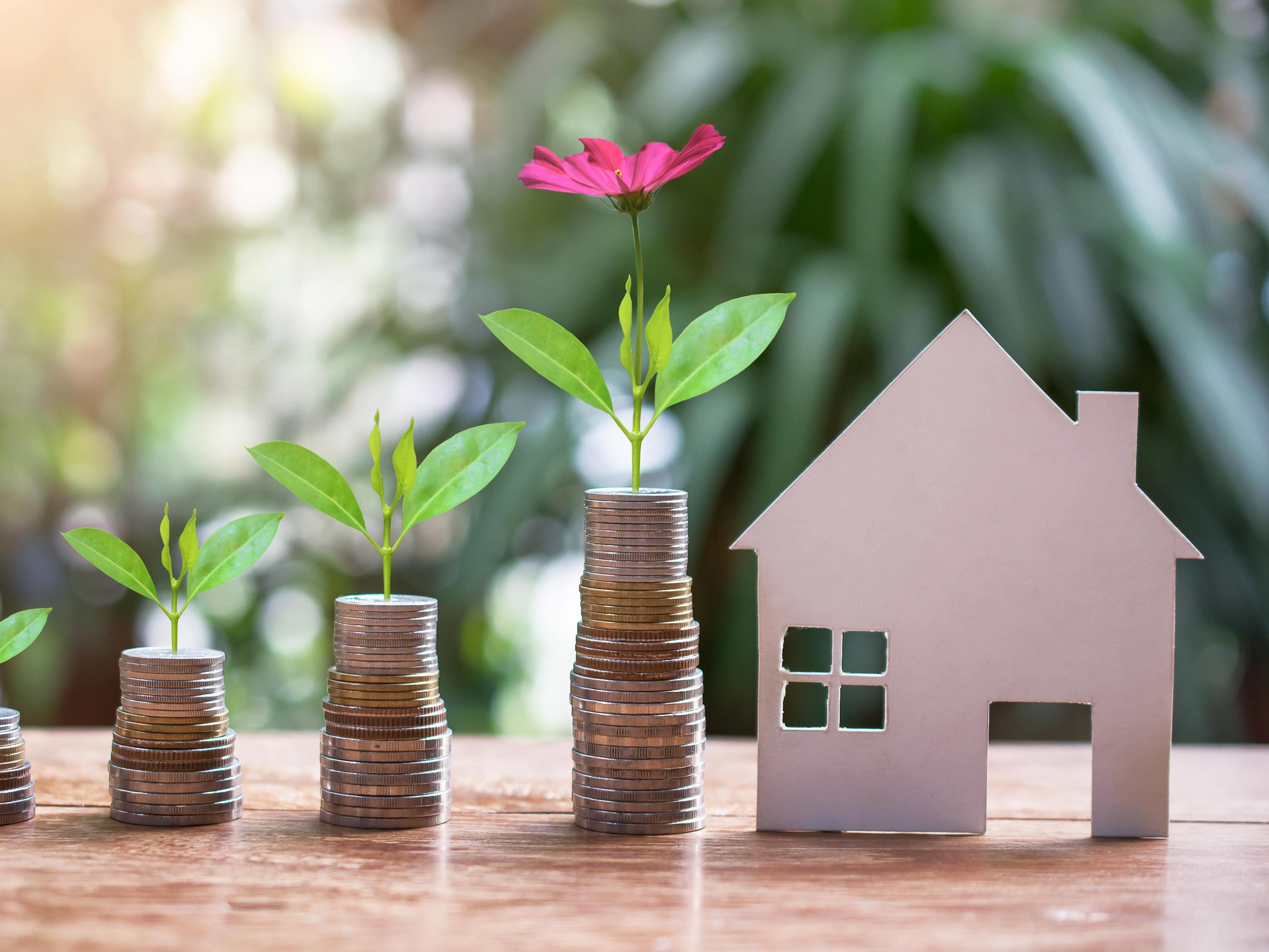 Investments in residential or commercial properties in the UAE can have a tremendous effect on an investor's net worth. Although, the latter provides better potential to gain immediate higher earnings just as for future returns.
Still, investing in either of them requires a solid comprehension of the detailed market factors at work, asset management options, leasing arrangements, and their capabilities and benefits. Having ownership in a real estate asset such as commercial properties in Dubai provides several significant opportunities for investors.
1.1. Instantly capital appreciation
In this asset class, the better cash flow the property generates, the better its value will be. Besides, with the right combination of tenants, investors can appreciate an increase in their commercial property value at a faster pace.
1.2. Higher earnings
Investments in commercial property are highly profitable, offering a stable and appealing source of income for landlords. The value of these units can fluctuate occasionally, but in the case of commercial real estate for sale in the UAE, they have shown to continuously go up over the long term.
1.3. Lease profit
One key aspect of commercial real estate is the form the rent is structured and the set amount. In contrast to residential assets, commercial assets with rental income have different ways of managing. It can consist of a fixed rent for a specific number of years or through a lower fixed rent and a partial amount of turnover. In general, investors find that commercial real estate will have a better ROI as earnings from rent tend to be higher.
1.4. Qualified tenants
With commercial properties for sale, landlords deal with a firm instead of an individual. Therefore, the relationship is typically competent since both parties see the process as something more transactional.
2. Which are the top areas for commercial properties in Dubai?
With the new laws that favor the development of businesses and real estate, Dubai has had a great share of areas with excellent conditions to purchase a commercial property for sale. There are a variety of factors that determine which could be the best areas to invest in; the most important ones being the search volume of the area and whether it is a freehold property.
In terms of search volume, the most popular areas are Business Bay, Jebel Ali, Dubai Marina, International City, and Jumeirah Lake Tower.
If you decide to go for a freehold asset, some regions that are well known for having this type of commercial property for sale are Palm Jumeirah, Downtown Dubai, Old Town, Emirates Hills, and Arabian Ranches.
3. Which are the most popular commercial properties available in the MENA region?
With an expected long-term growth, some commercial properties for sale in the MENA region promise to be the right investment. With the number of options available throughout the area, it can be overwhelming to figure out where to start looking. To help you with your search, here is a list of the most popular properties in this region:
Tamani Art Tower has many attractive units for sale. This building, located in Business Bay, provides spacious parking facilities and high-speed elevators. These ideal services for accessibility, combined with excellent views of Old Town, give this location a special touch.
Wind Tower 2 has everything you may need. It is greatly located on Sheikh Zayed Road and offers many convenience services. Featuring high-speed elevators, advanced security, underground parking, and separate office and residential lobbies, it is certainly one of the best options when it comes to commercial property for sale.
Schon Business Park has excellent flexibility and competitive prices. Its innovative facilities make it an outstanding place for acquiring investment property.
HDS Tower is an ideal facility for small businesses. With 39 floors and wonderful views of the Emirates Gold Club, it is a great choice to consider for any commercial real estate for sale in the UAE you may be looking for.
SIT Tower provides quick access to Dubai International Airport. With its great design focused on workspace efficiency, this property guarantees excellent investment returns.
4. What are the various types of commercial real estate?
The UAE is famed for being a leading investment hotspot. This is primarily a result of new initiatives and laws introduced in the country to create a favorable environment for business owners and financiers. For this reason, it is not surprising that commercial real estate in Dubai is in high demand.
There are many types of commercial real estate accessible in the most densely populated city in the UAE. One of them is the commercial buildings which are an excellent option for any individual interested in investing. These facilities are intended at accommodating hotels, fitness clubs, business centers, convenience shops, shopping malls, offices, and other establishments. There is a large number of this category of commercial properties for sale in the areas of Deira, Dubai Hills Estate, and Jebel Ali. In addition, the minimum purchase price is AED 3,000,000, and the lease costs start from AED 220,000 annually.
Moreover, commercial land is a class of plots used for various aims, in particular for the construction of business assets. In a way that they are appropriate for both personal and investment purposes. There are two types of commercial land for sale in Dubai: for all-purpose and for industrial use. The purchase price of a land plot depends on its intent and starts from AED 1,000,000 and the annual cost of renting is at least AED 60,000.
In the same manner, manufacturing development is one of the main ambitions for the prosperousness of Dubai. The purchase price of factories is available at a minimum of AED 800,000, while the leasing cost starts from AED 1,250,000 yearly.
Overall, the performance of commercial real estate is remarkable. If a commercial property for sale is available in good condition and at an attractive price, someone will acquire it almost immediately.
5. What is the process to acquire commercial property in the UAE?
One of the most wanted forms of passive income is to purchase a commercial property in the UAE. However, it is different than buying a home as there are specific aspects that you have to understand before making any decision regarding the process. Without the correct understanding, you could find yourself at risk and wind up losing a significant amount of money.
5.1. Consider types of property
The first step that you need to contemplate the type of property you are looking for and what are your objectives with it. Overall, you will have to do detailed research on the type of commercial real estate investment that you desire to acquire.
5.2. Learn about the property law
Even if you are informed about property law, by and large, it varies as the sale-purchase process is in Dubai. Many commercial properties for sale can seem appealing until you do an in-depth exploration. There is a lot of legal aspects to review such as midtown property lawn, land tenure, right of possession, and financial resources.
5.3. Solicit a professional vision
Whether you decide to seek a business real estate attorney, real estate property manager, or property contractor, you will prepare yourself correctly. Not only that, but you will be in the greatest possible position to succeed in purchasing a commercial property in Dubai.
5.4. Conclude bargaining
Once you have found the right property, you can figure out how to close the deal. Then, you have to learn more about facilities management and brought in the right help. Finally, you can seal the deal appropriately and give yourself a greater chance to make a profitable investment in a commercial property for sale.
6. Whatis the procedure to rent a commercial property in Dubai?
Setting up a business in Dubai has its challenges but finding an excellent commercial property in Dubai for rent can be equally difficult. Hence, you will have to inform yourself the best, especially as a beginner taking the initial action into entrepreneurship.
6.1. Find the right location to rent
There are a couple of factors to take into account when looking for commercial real estate with rental income. First, based on your trade license, review which area to rent works the best for you. Then, you will have to consider aspects such as the sustainability of the business from the location and the area's accessibility to generate ample influx.
6.2. Get an expert's advice
It is important to consult a real estate agent as you will have to adhere to certain criteria when renting a commercial property in the UAE. In particular, in the food and beverage industry or the healthcare sector. In other business cases, it is still ideal to have a real estate agent on your side.
6.3. Make sure all the documents are in order
There are specific rules regarding the purpose of every commercial property for sale in the emirate. In such a way, you must have the necessary documentation in place such as the proof of business ownership, required permits, and the status of the premises.
In addition, Ejari regulates all the real estate transactions in Dubai, including commercial renting. Therefore, you need to make sure the contract mentions all the contractual terms and conditions.
6.4. Consider your budget
Budget is one of the main aspects to keep in mind while renting any category of commercial property in Dubai. Along with the settled annual rent, you will have to be aware of the amount of the security deposit.
7. How can Connect Property help you buy a commercial property in Dubai?
Connect Property can offer you the tools you need to find commercial property for sale in the UAE. With our advanced search engine, you can easily filter our detailed listings of properties by price, location, and characteristics. This leads to more efficient research as you look for a property to invest in.
As an online marketplace where property sellers, renters, and owners can list their properties, our goal is to help individuals involved in real estate reach a successful agreement. Thanks to our intuitive interface and simple navigation controls, finding an ideal property is now more accessible for everyone.
For anyone that needs additional help, our 24-hour support hotline is always available. Use Connect Property today and start your journey into a worthwhile investment.
Would you like to invest in commercial property with the help of Connect Property? You can contact us by sending us an email to contact@connectproperty.ae, where our representatives can assist you while answering any of your inquiries.
Also, make sure to send us your CV through thetalentpoint.com if you wish to apply for a position in our agency. Resumes and personal information sent to contact@thetalentpoint.com are not being stored.